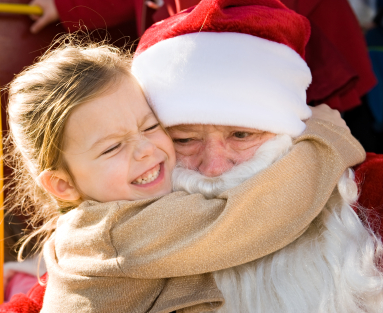 Between the excitement, non-stop activity, and inevitable exhaustion, it can be incredibly hard to snap holiday photos that truly capture the happiness, surprise, and delight of the season.
Here are some tips on how to snap not one, but many, remarkable holiday photos:
Take "tight" shots
Move in close to your subject, whether it's the entire family, or just the kids, so they fill up the entire frame. If you're taking candid shots, zoom in so as not to distract the subject. Tight shots produce photos that are much more impressive and impactful than ones filled with distractions.
Snap an excessive amount of photos
This is especially true when you are trying to take a group shot because capturing everyone looking perfect at once is a monumental task. Adjust the settings on your camera to burst or continuous mode so it will take photos in rapid succession – and snap away. Take more photos than you think you will need. You can always delete the awful ones later!
Turn off the flash when indoors
If you are taking photos indoors, turn off the flash to prevent the artificial light it emits from making a photo appear "flat." During the day, position your subjects near a window (but not in front of it!) to take advantage of the natural light. At night, turn on every light in the room and light up the space like a stadium.
Adjust your camera for better "snow" shots
If you are graced with snow during the holidays, ensure your outdoor photos taken in the snow turned out beautifully by adjusting your camera's exposure compensation feature from manual to +1 or +2. If you don't, your camera will overcompensate for the bright snow by underexposing the picture.
Assign a photographer
If you have a big family or are planning a big party, assign someone who loves photography (and takes beautiful photos!) as the event's official photographer. It will ensure someone is not only taking photos but actively looking for special moments to capture.
Take before and after shots
Preparing for a party or Christmas dinner is just as fun as the actual event, so take photos of food being prepared, gifts being wrapped, the house and table getting decorated, even the kids waiting patiently (ahem) to open their gifts. Then take "after" photos of the resulting chaos.
Take photos earlier in the day
Group photos are usually attempted towards the end of the event. Buck that trend and take group photos at the beginning of the event, when everyone is still awake and in freshly pressed clothes (and, depending on the event, sober).