Do you dream of taking a National Geographic-worthy photograph of the Northern Lights? We talked with Lance at the
Travel Addicts
about how to do it!
For the purposes of this article, we assume that you are in a place where you can see the Northern (or Southern) lights and that it is night time when you are trying to take the photograph. If these are your circumstances, then there is a reasonable chance you will get a picture of the Northern Lights!
First and foremost: Lance says that any decent camera will be enough for a great picture of the Northern Lights. It doesn't matter if you use a point-and-shoot camera or the one on your smartphone: In this day and age, anyone can take a decent Northern Lights photo.
The only real front-row seat for the northern lights is in the sky.

Photo: brerwolfe pic.twitter.com/yErPVqhQTC

— Delta (@Delta) January 9, 2020
---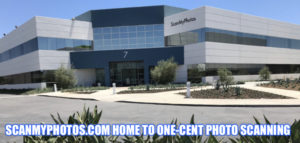 Before reading this report. An update. ScanMyPhotos.com professionally digitizes all your photos this fast.
While we have scanned six hundred million images, it is news stories like these that made us so popular, but no order is more precious or important than yours. We are here to help. For loads of photo tips, news updates, and crazy-discounted deals, sign up to receive free updates.
---
He also says that there are only two pieces of equipment that are absolutely necessary: A camera and a tripod.
"There is no way to get a decent Northern Lights photo without a tripod," says Lance. He explains that it doesn't need to be a fancy or expensive one; it just needs to be something that keeps the camera from moving when you're taking the picture. (Check out this one here!)