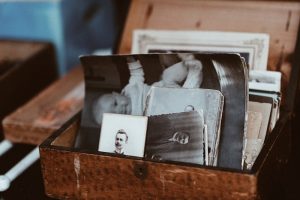 Life is hard to plan for. Seasons change, things happen, and time wears on. But when a major life event occurs, you need to make sure you're able to see the big picture.
This is why we're creating a series of posts on the tips and tricks to help manage major life events. These events range from something as simple as spring cleaning (and how it can affect your entire life) to as complicated as divorce or separation. And, of course, we'll help you determine what to do with those old print photos at every step of the way.
Part 1: Spring Cleaning Tips and Tricks
Part 2: Moving and Packing Tips and Tricks
Part 3: Getting Married and Combining Families
Part 4: Starting and Growing a Family
Part 5: Ancestry Research and Genealogy
Part 6: Managing Memories through Separation or Divorce
Managing the Estate of a Deceased Loved One
There is a ton of stress involved with the passing of a loved. The grief, the arrangements, the services—all of those things alone are enough to deal with it, but then there's the estate to worry about as well.