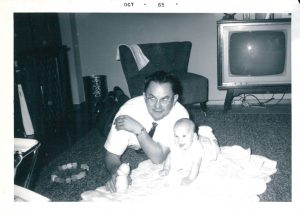 There is a special moment that often happens when looking through photos. As you're flipping through picture after picture, remembering all the good times, you'll stumble onto a few photos you've never seen before. You'll recognize the faces in them, possibly even the locations, but these pictures provide you with a slice of life you've never had the privilege to see before.
These are the moments that can strengthen connections between loved ones that transcend both time and space.
Now imagine inheriting a box of these never-before-seen gems from your family and getting to take a peek into new moments from a time that has long since passed. This was the case for ScanMyPhotos customer Ann Myslinki.
After her parents passed away and left her the old family photos, Ann went to Google to find a photo scanning company to preserve them. After thoroughly researching her options, she went with ScanMyPhotos and started the sorting and prepping process. There were several treasures in the boxes of old photos that Ann was delighted to discover.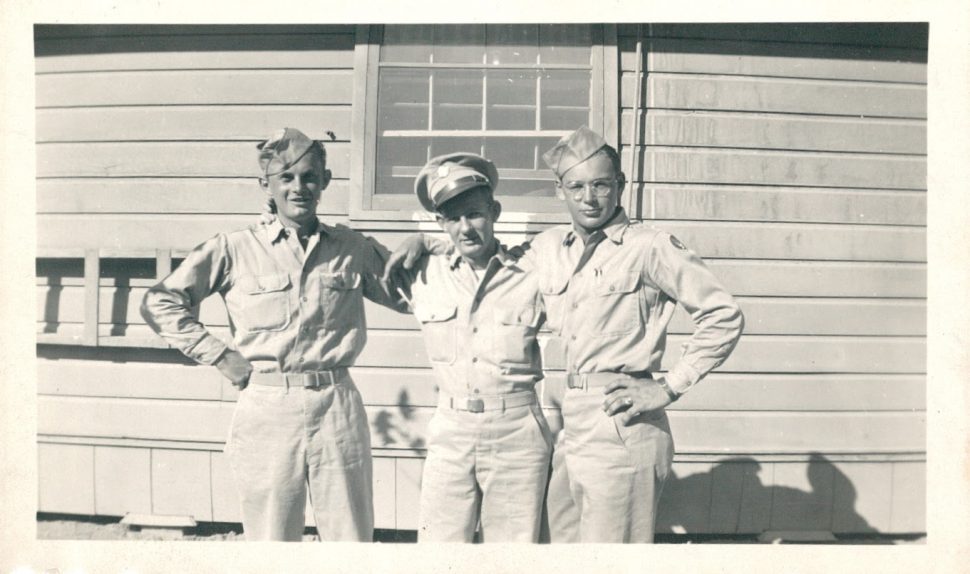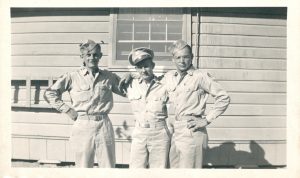 "There was one photo of my dad with two other soldiers. I'm not sure where he was in the picture, but I know he was in Army Air Corp during WWII in the 29th Mobile Reclamation and Repair Squadron, 99th Service Group. I believe the picture I found of him and his buddies was taken during his basic training in Mississippi. I don't think it was in Germany, but they were wearing their uniforms and it looks like there are barracks in the background. I had never seen this picture before and didn't realize I had it until I was going through all the photos!"
Some of the pictures in the collection were from the early 1900s as her father was born in 1919 and her mother born in 1923. Ann also found photos of her grandparents—whom she never got the chance to meet.
"Both sets of my grandparents passed away before I was born. While sorting through, I found all these photos of my grandparents that I never knew. It was a wonderful feeling."
She also got to see photos of the house she and her brother grew up in—and even discovered photos of it being built. Each new photo she found was another special moment she got to share with her family members. She even got to spend some extra time with her daughter through the process.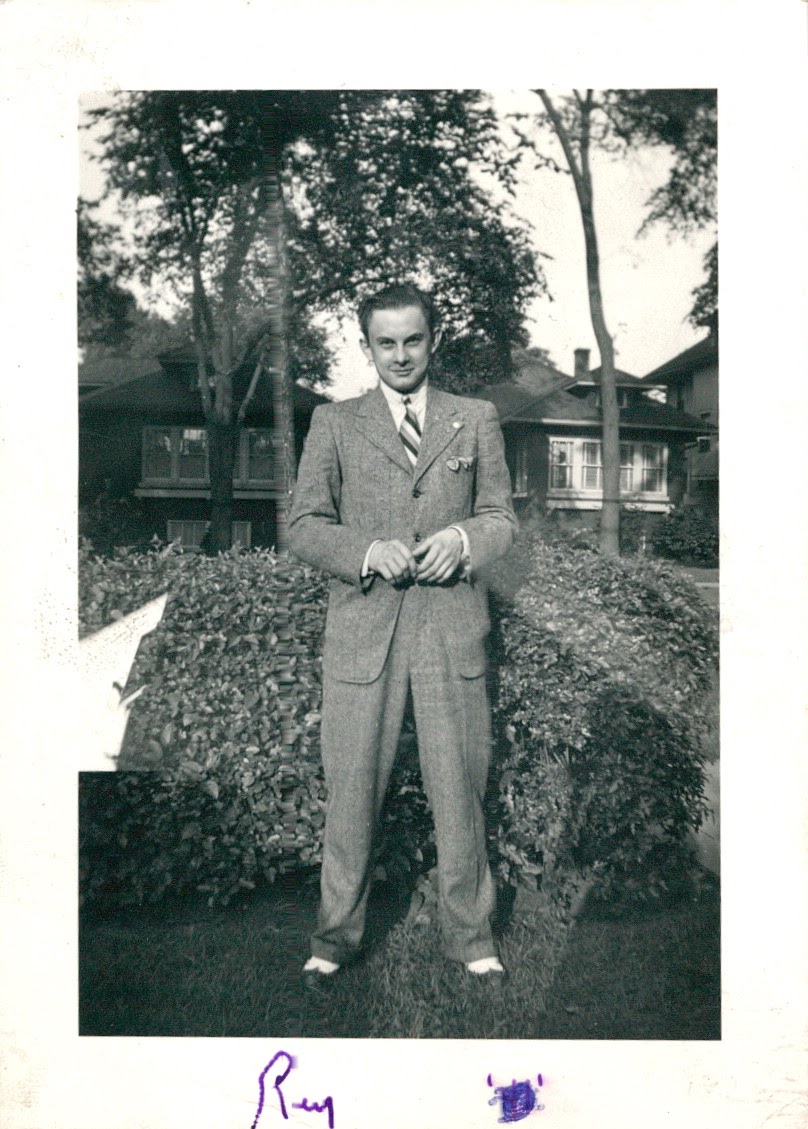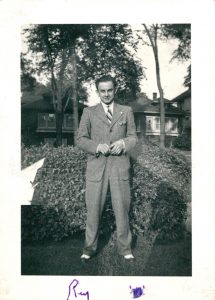 "I tried to put the photos in order if there was a notation of what year the photos were taken in. My daughter helped me organize by date and decade, and then I had them scanned in order. We had a lot of fun while sorting, especially when looking at some of the styles from back then! My daughter was cracking up over some of the haircuts."
Yet, aside from the questionable hairstyles, Ann made another interesting discovery while going through the photos.
"One thing I noticed was that in the early 60s, it seems like all the women are wearing dresses in every single picture. My mom, her mom, and sisters were all wearing dresses while all the men were wearing dress slacks, dress shirts, and collars. Everyone looked nice in photograph after photograph—it was unbelievable. In every picture!"
Now that her family photo collection is digitized, Ann uses Google Photos to sort everything online and is planning on sharing them with the family.
"I was so glad to find ScanMyPhotos, read the reviews and do the research. Everybody was very helpful on the phone. I'm so glad these photos are finally digitized—it's unbelievable, I'm very happy with results."
While a photo scanning project may seem daunting at the outset, it's the discoveries like the ones Ann made that make it worth every second.
---
ScanMyPhotos top-ranking recent articles:
Hurricane Matthew Leaves North Carolina Surprised and Reeling from Damage
6 Must-Read Tips Professional Organizer Andrew Mellen Shared with ScanMyPhotos
6 Tips from Professional Organizers to Try this #GetOrganizedWeek
An 80th Birthday Surprise Becomes the Best Gift of All Time
Sibling Rivalry Complicates Inheritance: Why Digitizing Family Print Photos Must Be Outsourced
How Many Backups Should You Have? Ensure the Safety of Your Digital Photos
Should You Hire a Personal Memoirist to Honor Your Family's Legacy?
How to Safely Store Negatives and Transparencies
The Importance of Preserving Memories and Heritage
6 of the Best Fall Photography Tips to Use this Season