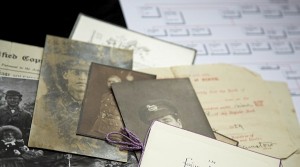 As famous author Terry Prachett once wrote, "It is important that we know where we come from, because if you do not know where you come from, then you don't know where you are, and if you don't know where you are, you don't know where you're going. And if you don't know where you're going, you're probably going wrong."
We love this quote as it speaks to the importance of genealogy and uncovering one's family roots. There's nothing better than discovering the professions of your great, great, grandparents or finding and reaching out to cousins you never knew you had. Geneaology is one of the best ways to get more connected to your family, while also discovering who you are in the process.
Because we know that a genealogy project is important to preserving your family's memories, we've pulled together a list of genealogy services and communities that may help you uncover your family tree.
You can create and color code your own family tree, search NYC records, and much more with this service. They offer a free estimate to new customers and are even adept at helping to find missing persons.
If you're looking to work with seasoned genealogy professionals, then Heritage staff of genealogists can help you track down any part of your family's past. Although they are located in Salt Lake City—and use the Salt Lake City repository for their research—they will also obtain records outside of their location at no extra charge.
Melick Professional Genealogists
Melick will team you up with genealogist professionals who will not only bring you're the facts you want to know about your family, but the context and stories surrounding those facts.
This self-service genealogy company is responsible for making discoveries for the TLC show Who Do You Think You Are? By purchasing access to their collection of billions of digitized historical records, you'll be able to research your family's past, while also connecting with current relatives.
Another service offered by Ancestry.com is ProGenealogists. This service partners up customers with their own professional genealogist.
This research service offers everything you need to DIY your own genealogy, including reviews, articles, surname research, and genealogy advice.
Some of the pieces of your family's past might be found in those boxes of photos stored away in your house (or the house of an older relative). As you rummage through these boxes, pay special attention to the negatives of photos that were never printed—these negatives could hold long-lost secrets. Lucky for you, we offer Negative Scanning that will help reveal those forgotten memories.