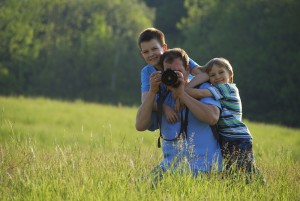 Father's day is coming up in just a few weeks—are you racking your brain trying to figure out what to get dad for the big day?
Well, don't sweat it, you have plenty of time! To help you get some great Father's Day gift ideas for photography-loving dads, we pulled together some options for you to consider.
Online Photography Course
Is your dad constantly showing you the photos he took with his phone? Has he been bragging about all the cool new filters he's used to take artistic shots? If so, why not enroll him in some online photography courses? A subscription to Lynda.com will give your dad access to over 525 photography courses.