Celebrate National Entrepreneur Month with enterprise scanning
Are you a freelance photographer with tons of archived analog images that need to be preserved for today's all-digital world? Or a dentist with printed x-rays that need to be scanned for your new medical database? No matter what type of business you own, ScanMyPhotos offers Enterprise Bulk Scanning for Business that will provide you with professional high volume commercial photo scanning. We can scan vast quantities of photographs, 35mm slides and film negatives, and more—providing you with an easy way to digitally archive your photos and film. .
Featured Photo
Check out the entrepreneurial spirit emanating from this 1909 photo!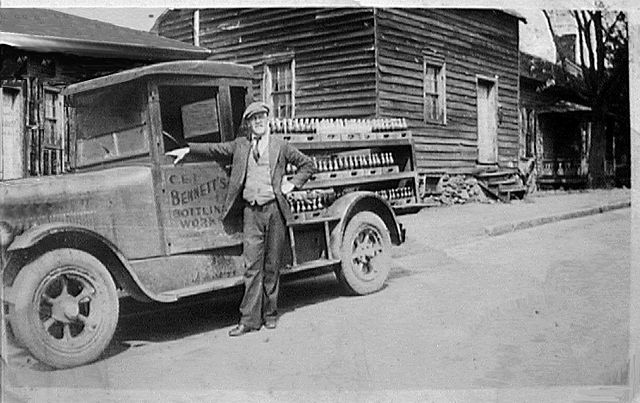 C. E. Bennett Bottling Works; Winston – Salem, NC 1909 business; Bennett's Cola
Photography Tip
When it comes to photo composition, strive for balance. Look at the frame and determine if there's something out of place that tilts the viewer's attention one way or the other.
Artwork Idea
Does your company have an old photo of how the business used to look back in the day? Vintage photos make for really cool images to print on coffee mugs—and coffee mugs make for excellent customer giveaways. Your photo could have friends and co-workers asking your customer where on earth they got that mug!
"I have scanned probably 60-70,000 photos for clients, it's a really great way to preserve those old pictures. (I think ScanMyPhotos is awesome, by the way!)" – Perri Kersh, Neat Freak