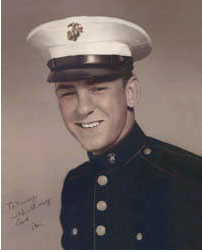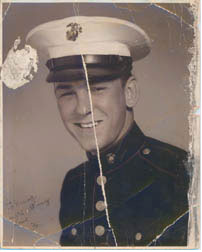 This Memorial Day, thank the veteran, whether living or lost, in your family by having their photos, negatives and slides scanned. What better way to pass along your own family's personal history by having those old photos of those that served our country permanently preserved for future generations.

I recently did this for my father-in-law. He had a photo of himself at 18 in Vietnam which had faded over the years. To add injury to insult, their cat thought it would be a good chew toy so this priceless memory had not only begun to fade just from old age, but had seen numerous cat teeth holes poked throughout the photo. This was a photo he had only this one 3″x3″ copy of; no negative, no backup of any kind. When this photo was gone, it was going to be gone.


I personally took the photo, scanned it and had our digital artists restore the image to its former glory. My father-in-law was amazed at the results (he values his privacy otherwise I would post the before and after). Needless to say, I scored some major points with the in-laws but more importantly, I helped save a bit of family history so someday my son and daughter will see pictures of their "peepaw" and remember what he did for our country.

Don't let your family's legacy disappear. Take the time now to digitally protect those old photos before it is too late.