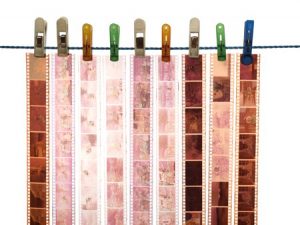 There's an unspoken default method when it comes to storing old photos, slides, negatives, and video reels. Most people pack those items away in boxes, bins, or trunks, and push them to the back of a closet, attic, or basement. These boxes stay there, collecting dust until the time comes when they can be properly organized and managed.
Does this sound familiar? This is the unfortunate reality of how most of Americans store their captured memories, but this is also the best way to expose these items to damage—especially when it comes to your negatives or transparencies.
We've covered how to store print photos in the past, but it's important to safely store negatives and transparencies, as well. Here are the top three tips we have for making sure your memories stay safe.