[Updated April 16, 2019]
See our "Open Letter to Mark Zuckerberg"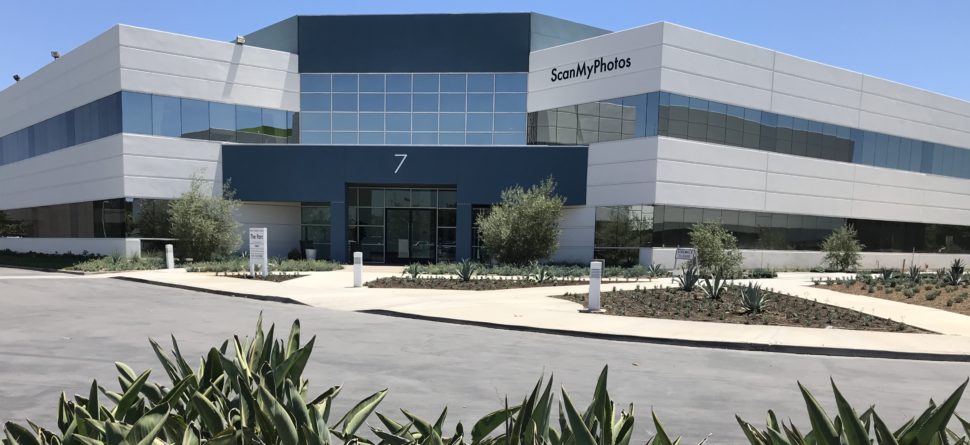 What are the hidden costs of a "free" Facebook? Is Facebook hacking into your life from the pictures you uploaded?
---
This new Facebook U.S. Patent application [20180332140] reveal is startling. See what they plan to do with every picture. Using AI technology, they want to analyze and learn everything about you. Everything. Click to see why it matters and maybe even more nefarious than all the other data breaches and chaos, combined.
Excerpt: "A method comprising: receiving one or more photos associated with a user of an online system, each of the received photos including a plurality of visual features associated with each individual in the received photo; receiving textual information describing the user and the one or more photos associated with the user; applying a trained image analysis model to the received one or more photos to identify the plurality of visual features associated with each individual in the received photos; applying a trained text analysis model to the textual information describing the user and the one or more photos to generate a plurality of textual features related to household features of the user; generating one more predictions of the household features of the user based on the plurality of visual features associated with each individual in the received one or more photos and the textual features related to the household features of the user; and storing the generated predictions associated with a profile of the user within the online system, the stored predictions used in targeting content to the user and to other members of the user's household."
---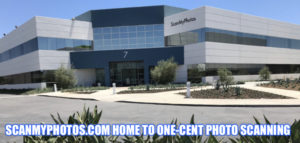 Before reading this report. An update. ScanMyPhotos.com professionally digitizes all your photos this fast.
While we have scanned six hundred million images, it is news stories like these that made us so popular, but no order is more precious or important than yours. We are here to help. For loads of photo tips, news updates, and crazy-discounted deals, sign up to receive free updates.
---
Remember when the biggest news was the prior Facebook scandal that escalated to 87 million compromised users? Then, so much more. Until the growing privacy concerns are resolved, ScanMyPhotos urges against uploading pictures to Facebook. Since this original post, even more chaos has ensued.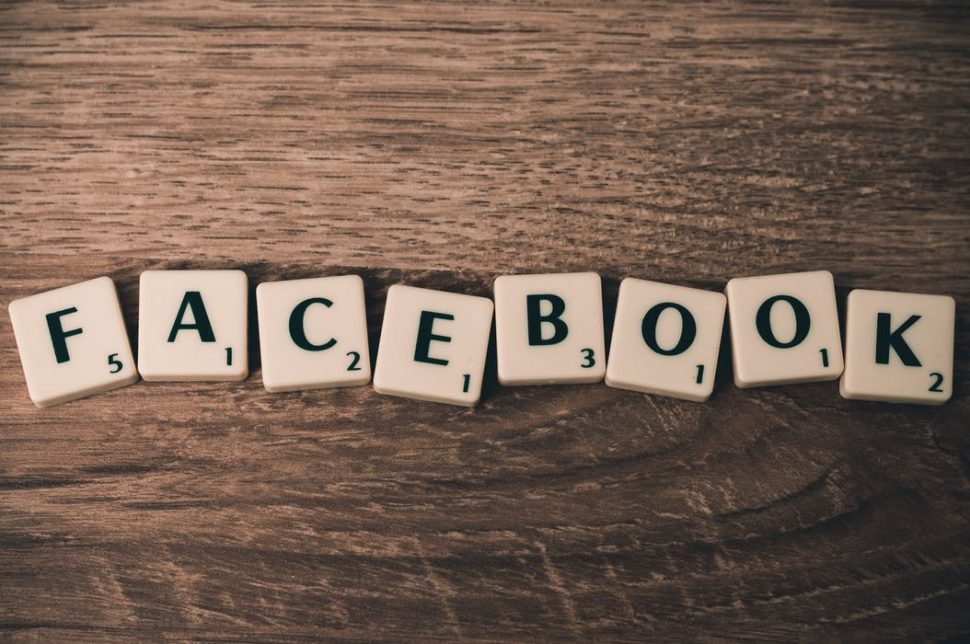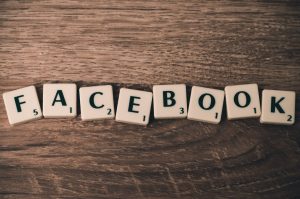 We were rooting for Facebook, the social networking company, but they lost our trust and must restore its forfeited trust with an impenetrable fix to all data breaches. Facebook indirectly built our business and the demand to digitize the trillions of still-analog photos to upload to their platform.
Until then, ScanMyPhotos.com is urging all, including its worldwide customers who had pictures digitized to delete them from Facebook. We also launched the U.S. Photo Imaging Institute to showcase public policy and spotlight tech innovations in today's all-digital world of photography.
Why You Should Reconsider Geotagging Digital Photos. Are the photos you are posting to Facebook, Twitter and other social media sites giving viewers too much information? If you have geotagging turned on for your digital photos, you may be broadcasting more than you know and in this age of cyber-stalking, you may want to strongly consider turning off geo-tagging permanently on your mobile devices and cameras.
We want answers to these concerns:
Does Facebook retain the metadata from your uploaded pictures, even though it is not included within the content of your pictures?
How are machine-learning algorithms used to classify the objects in all the billions of uploaded pictures by its users each day, as they make photos searchable? Is it used to monetize your characteristics as described by the content of your photographs?
How are they gathering the content of your pictures?
Since they are not just happily accepting all the uploaded pictures without charge, what is in it for Facebook? The value proposition?
Does Facebook agree that the uploaded content from photographs maybe even more sensitive than what is contained within a post?
How is Facebook analyzing the photo subject's facial structure and creating a unique "faceprint?"
How is Facebook interpreting every picture, using it biometric capabilities to learn everything about its users?
The creepy
Facebook patent uses image recognition to scan your personal photos for brands

— WIRED

Other problems include monitoring all the advertisements you click. Knowing your personal profile. All the IP addresses you have and visited, Knowing your friend's data. All your posted and shared activities. Knowing which pictures you tagged and those mages that you are tagged within. After ScanMyPhotos digitizes pictures, and Facebook's users upload it, that is when the real breach may occur.

WE URGE YOU TO NOT UPLOAD ANY SCANNED PICTURES TO FACEBOOK!

From John Oliver's "Last Week Tonight" HBO series: "Facebook's global expansion has been linked to political turmoil overseas, so maybe their ads should focus less on how they 'connect the world' and more on why connecting people isn't always the best idea."

The hidden ways Facebook is tracking every user:

JULY 26, 2018 update via Recode:
Facebook's second-quarter results revealed that it is no longer growing in the U.S. and Canada, its most valuable geographic region; shares dropped nearly 20 percent in after-hours trading and will likely fall this morning when the market opens. The social media giant added just 22 million new daily active users worldwide, its lowest increase since at least early 2011. Facebook has been hampered by scandal after scandal for the past 18 months, but until now, it hasn't seen an impact on user growth or revenue.
Founded in 1990, ScanMyPhotos, based in Irvine, Calif. has digitized more than 600 million pictures. As longtime advocates on important consumer and social issues, the company is urging every Facebook user to delete their account and not upload any pictures. However, we are supportive of Facebook regarding how it tags photographs.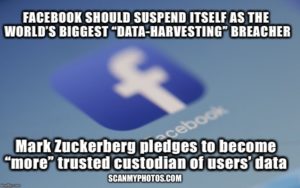 ScanMyPhotos is an unaffiliated content provider for all photo-sharing app innovators, including the behemoth Facebook platform. Yet, the photographic data that was digitized, then uploaded may become a doormat for data breaches. Will it be used by advertisers who wield the market power to control the content, often without any awareness by Facebook's unsuspecting users? Another looming issue is the tagging of photos without users' consent.
Cambridge Analytica LLC, the British-based data mining company accused of exploiting and improperly obtaining personal information from upwards of 87 million Facebook users underscores an alarming practice. With $40 billion in 2017 advertising revenues, Facebook is everywhere and boasts 2 billion monthly users. One-quarter of all people use the platform which leads to lots of eyeballs, yet maybe unsecured from fraud and misappropriating content shared by its users.
"Protecting the privacy of customers is the core of everything we do at ScanMyPhotos, yet Facebook let us and every user down. As loyalist advocates, we had recommended people upload their newly digitized pictures to post and share on Facebook," said Mitch Goldstone, President & CEO of the e-commerce photo digitization service.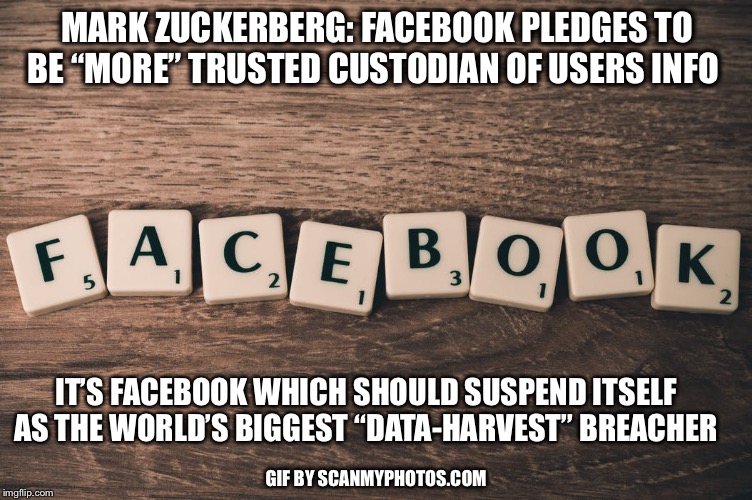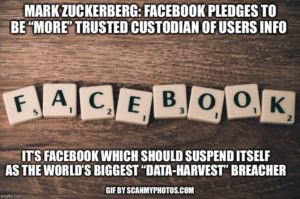 As Facebook's founder and CEO Mark Zuckerberg prepares to appear at a House Committee hearing on April 11 to discuss data privacy, we have a question. Does Facebook keep the metadata information from all the uploaded pictures? if so, is this another privacy issue and opportunity for more data breaches? Do they market and sell this information?
Ever since its epic data breach, we have been troubled. They indirectly built our business — most of the 500 million pictures digitized by ScanMyPhotos were uploaded by customers to the Facebook platform. As one of Facebook's first loyalist advocates — they spotlighted the need to digitize old photos to upload — now it's principles over profits. While Facebook does filter out EXIF and geotagging data when users upload pictures as part of its data retention, is all that private metadata coding information still retained by them? If so, what does Facebook do with it?
Among the officially posted Facebook data policies are:
Things you do and information you provide. We collect the content and other information you provide when you use our Services, including when you sign up for an account, create or share, and message or communicate with others. This can include information in or about the content you provide, such as the location of a photo or the date a file was created. We also collect information about how you use our Services, such as the types of content you view or engage with or the frequency and duration of your activities.
The problem with Facebook goes beyond making sure this does not happen again. It must be regulated, just as all other advertising is, and they must also lead with an "honest ads act" transparency law.
Founded in 2004 by Mark Zuckerberg in Cambridge, MA, the CEO said: "privacy issues have always been incredibly important to people. One of our biggest responsibilities is to protect data."
In response, Goldstone explained that "the social-media advertising company's market power and priorities are misguided, as privacy must be their single biggest imperative. This is why they are now embroiled in this historic controversy. Facebook's unsuspecting users are just the product, as the advertisers have become the customers."
Few ever read or understand the legal terms of service contract prior to hypnotically clicking to approve. What happens to the uploaded pictures? Will a forensic audit of the firm reveal whether not just users' background information, but their content and pictures may have been exploited and breached?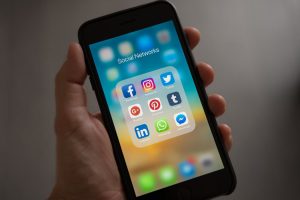 While Mr. Zuckerberg agrees to rectify the lost trust, he hasn't "seen a meaningful number of people act on that [Delete Facebook campaign]." ScanMyPhotos hopes to get on their radar along with millions of others to create a movement to help restore trust. However, the advertising-supported business model, where users are the product is broken. According to Brian X. Chen, a lead consumer technology writer for The New York Times, deleting Facebook is just the beginning as they own many other apps which are under its umbrella, including WhatsApp and Instagram. Closing your account may take days to process. For many, especially businesses, it is not so easy to delete Facebook as it has become a primary means to conduct commerce.
From an interview with The Wall Street Journal's Deepa Seetharaman: Zuckerberg says the Facebook probe into apps won't uncover all data abuse and the company will investigate tens of thousands of apps; describing the probe as a 'deterrent' rather than a solution. The correct answer is Facebook must create an impenetrable fix to guarantee a 100% solution. There are also easy ways to download and protect your Facebook data. This overview by NBC News' Senior Business Reporter, Ben Popken explains how to copy your Facebook data and prevents apps from sharing your information.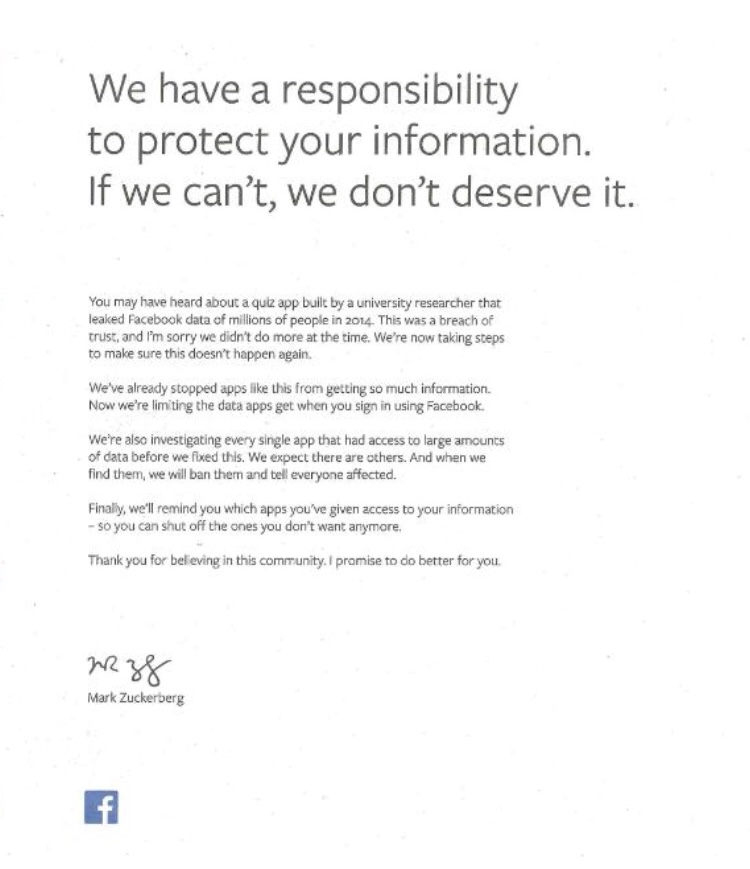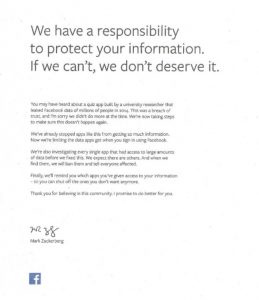 In a 2009 interview with the BBC's Laura Trevelyan, when asked "so just to be clear, you're not going to sell, or share, any of the information," Zuckerberg replied: "the person who's putting the content on Facebook always owns it… This is their information and they own it. What the terms say is just, we're not going to share people's information."
---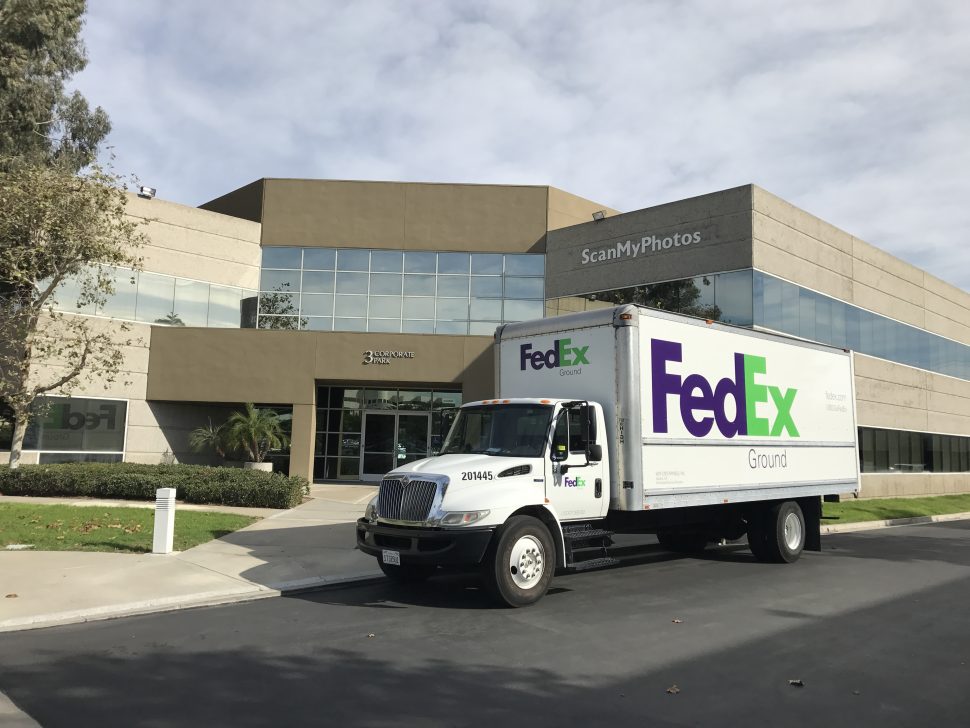 The Zuckerberg "I'm sorry" apology tour just does not cut it. This problem occurred three years ago.
Until their public responsibility is resolved and trust restored, ScanMyPhotos presses upon users to #DeleteFacebook.
---
BONUS: It is nearly magic as we digitize upwards of 300,000 each day. Here is how our banks of professional photo digitizing equipment scan your photos this quickly from our Irvine, Calif headquarters. Click to watch