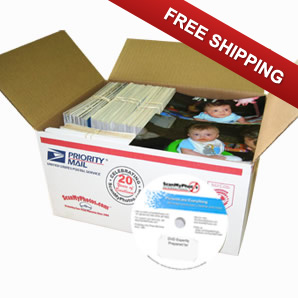 The biggest unclutter challenge for your home is what to do with decades of fading-away photo albums, how to digitally organize your generations of old photo snapshots THIS FAST?
Although we have professionally digitized 600 million photos, none is more important than helping you with your photo scanning project.
3 for 2 Special – FREE Extra Photo Scanning Box + Free S/H + Next Up Express Scanning. Save $220 or More*. Free shipping includes your returned digital media. *If you want your pictures returned too, it is $39.95 extra per box.
This discount applies to Lowest DPI Scans (72dpi) $220; Social Media Photo Scanning (150dpi) $380; Archival Photo Scanning (300dpi) $400; and the most popular, Ultra High-Quality Professional Photo Scanning (600dpi) $460.
Fine Print and Ordering Details
To validate your free extra photo scanning box PLEASE SELECT THREE WHEN ORDERING. Hurry, this deal will disappear without notice.
Order three boxes and pay just for two* – INSTANT SAVINGS
BONUS: Super-fast professional photo scanning digitized and mailed back the same day it is received. ONLY WHEN YOU TYPE "FREE SAME DAY SCANNING" under "special instructions" on the order page
Upon ordering, your fill-the-box kit is usually mailed within 1 business day
Super-affordable. Includes S&H, pay one price, $220 per prepaid 72dpi box; $380 for 150dpi box; $400 for 300 dpi box; and $460 for 600dpi scanning box (buy 2 get 3rd free, all must be same product). Free shipping includes your returned digital media. If you want your pictures returned too, it is $39.95 extra per box.
We rush, but you don't have to: You have up to 6-months to mail back each separate box.
*Each photo scanning box holds about 1,800 pictures (based on the size of each photograph, if all are sized at the standard 4″×6″ it is about 1,800 photos)
*** MUST-READ. Rules for your free photo scanning box: Because of this special rate, there will be no exceptions for any reason. Applies only to standard photographic scanning, not slides, film, or any other services. To take advantage of the "buy 2 get 3rd free," it MUST be at the time you place your original order and you must select three boxes. If you only select one or two, no discount applies. NO EXCEPTIONS. If you only order one or two boxes and afterward decided you need extra boxes to have more pictures scanned, we cannot retroactively validate this special offer – due to our super-low rates, fulfillment workflow operation, and expansive volume. Please, do not ask afterward, but buy the extra boxes now. All boxes must be delivered to the same address, with no rerouting. Terms and restrictions may change, and applicable sales tax may apply. Offer may be canceled without recourse at any time. No other discounts, promo codes, or prior order reimbursements can be applied to this special promo.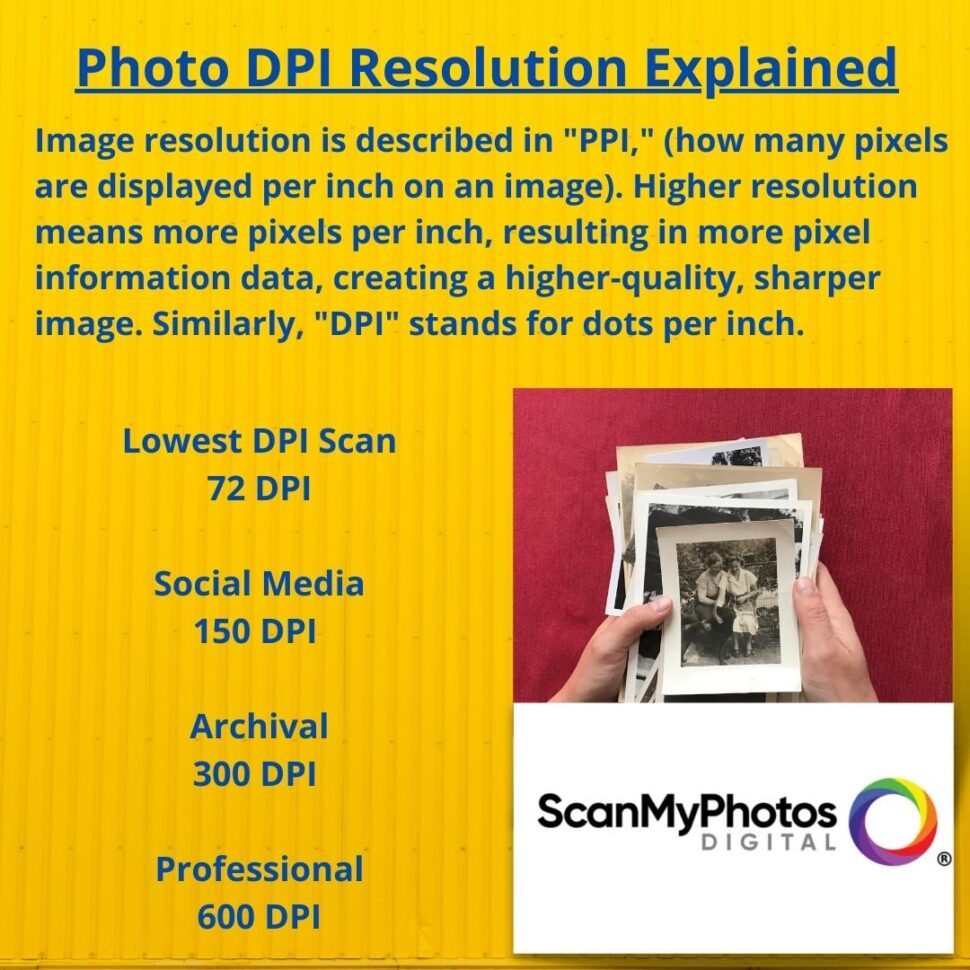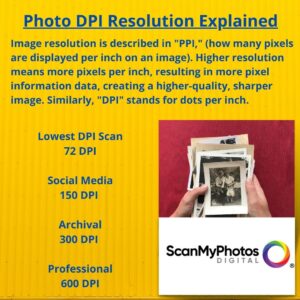 We are here to help throughout your photo scanning project.
Your pictures are like family to us and we understand how special each one is to you.
So, please take a few minutes and watch this "how to prepare your photos for scanning" video demonstration. It's easy and we don't bite.[/lgc_column]
3 for 2 Scanning Special
FREE Extra Photo Scanning Box
FREE S/H, including your new digital media, returned (returned photos extra)
FREE Same Day Scanning*
Save Up To $460 When Ordering 3 Boxes*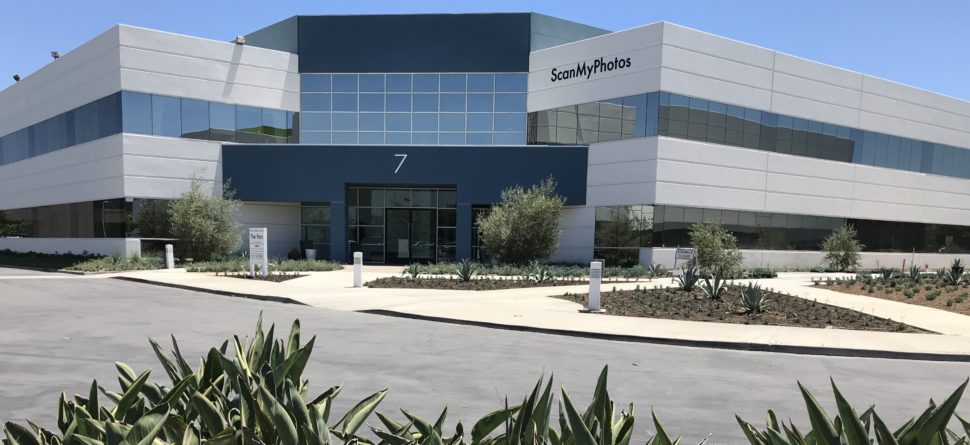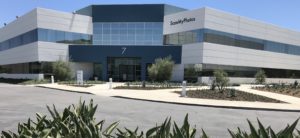 Bonus: To enhance your ScanMyPhotos order, please choose from these popular add-on services to boost your photo scanning experience. If you choose "buy 2 get the 3rd box free" please select quantity three for each selected item below. While the discount does not apply to these add-on services, we know you'll want them and all are already at a super-low price:
Elite Concierge Expert Service
See your photos as soon as it's scanned with instant uploading
8GB custom USB thumb drives
Need your photos scanned in a specific order?
Photo Soap to enhance and help restore color and contrast to your photos
Order additional DVDs to give to family and friends
Express same-day scanning, Express VIP next-up service is only available when you order the highest level resolution scans. Example. Must order 600 dpi resolution (photos), and 4,000 dpi resolution (35mm slides and film negatives) to have your order moved to the front for expedited service.
Order hardcover Photo Index Books of all your photos
Rotate all images upright so they appear in the correct orientation
Return Signature Confirmation
---