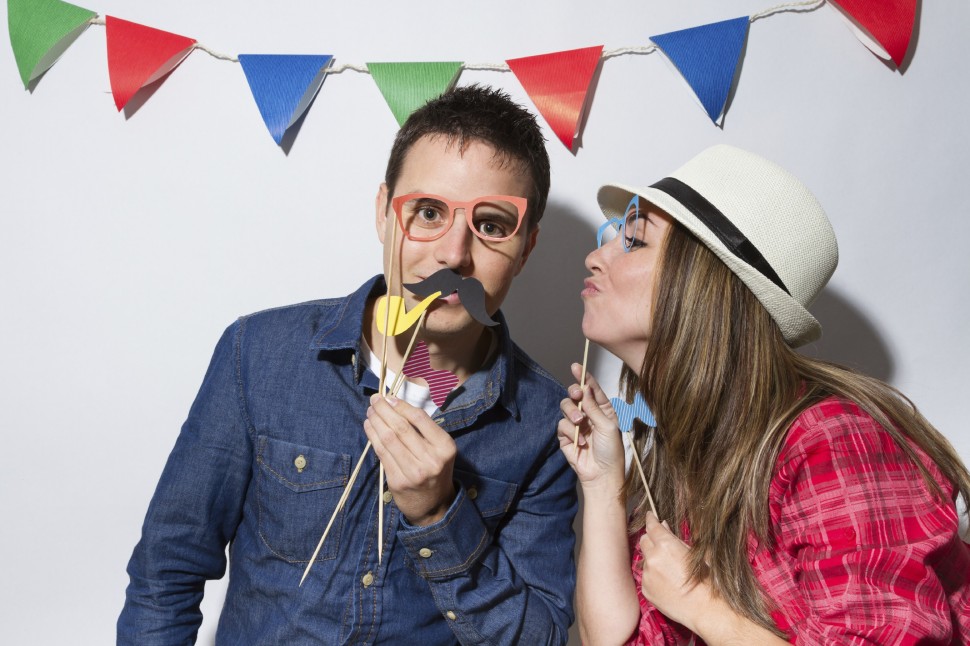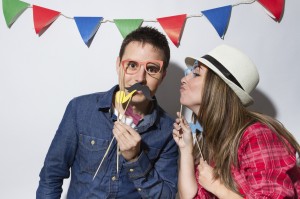 Photo booths are all the rage these days. Chances are you've seen them popping up at weddings, sweet sixteens, anniversaries, birthdays, block parties, and more. While these booths are typically set up by a professional photographer, it's possible to have one at your party without the assistance of a seasoned pro.
With the right gear on hand, a DIY photo booth can be easily pulled together. Let's take a quick walk through what you'll need to build a fun photo booth for your holiday party.
Get a backdrop
You can't go wrong with a white or black cloth, but don't let that keep you from getting creative! Since this particular photo booth is for the holidays, go all out with lights, garland, a tree, and all colors red, green, gold, and silver. If it's for a party on December 31, you could include a disco ball to represent the Times Square New Year's Eve ball. You could also include a countdown clock so you can see what time each photo was taken throughout the night.
Snag a great camera (and a tripod!)
A DSLR on a timer is the best choice for clear, crisp photos, but any camera with a timer will do. If possible, try setting up your camera in the lighting and area that you'll be taking the photos in. This will allow you to adjust the camera's setting so it'll be ready to go once the guests start putting on wigs and making silly faces.
Download some software
Using photo booth software will make the process go infinitely smoother. Some cool programs to check out include:
Pick up some crazy props
Now, this is the fun part. You'll want to include the essentials like feather boas, giant sunglasses, weird hats, noisemakers, empty picture frames, masks, and mustaches. However, you can also grab any crazy or funny prop you happen to see (think clown noses, over-sized flowers, Viking helmet, paper umbrellas, etc.).
A color printer or photo booth app
A color printer is a nice touch if you'd like guests to instantly receive physical copies of their photos. However, if you don't have a printer handy, there's no reason to worry. You can have the photos automatically upload to a photo booth app—allowing guests to immediately access their photos so they can quickly upload to Facebook, Twitter or Instagram.