Among the hundreds of news profiles over the past 28-years are these recent podcast stories where ScanMyPhotos discusses the world of photography, tech innovations and the art of digitizing 500 million pictures.
TechCrunch: ScanMyPhoto's Mitch Goldstone Talks About the Ephemerality of Media
Excerpt: In this episode of Technotopia I talk with Mitch Goldstone, the founder of ScanMyPhotos. Mitch started his company with a mission to scan the millions of photos that clog our dresser drawers and closets and he is now scanning hundreds of thousands of photos a day. During the recent California wildfires, Goldstone and his team worked tirelessly to help homeowners who lost their photos and needed access to their old backups. In this podcast, I talk to Mitch about the future of photography, the miracle of digitization, and how many weird photos he's seen flow by during the scanning process. He's offering you all a discount if you use the checkout code TECHCRUNCH, which should get you a few dollars off your next scan.
---
Parenting Bytes Podcast: Preserving Photos From Disasters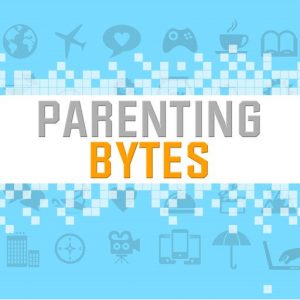 Excerpt: Amy Oztan and Andrea Smith hosts the widely popular Parenting Bytes, talk about how to preserve your photos in case of a disaster, including a conversation with ScanMyPhotos.com's CEO Mitch Goldstone. CLICK TO LISTEN
---
This Organized Life — simply B organized's Podcast: ScanMyPhotos!
Excerpt: On today's simplyBOrganzed episode, we are joined by Mitch Goldstone, Founder of Scan My Photos. If you are overwhelmed with photos, especially ones from years past, this is one episode you won't want to miss!
---
The Dead Pixel's Society: ScanMyPhotos' Mitch Goldstone Interviewed on TechCrunch Podcast
Excerpt: Photo-industry PR master Mitch Goldstone of ScanMyPhotos scored another high-profile win with a lengthy interview on TechCrunch's Technotopia podcast. Host John Biggs described the episode this way: "In this podcast, I talk to Mitch about the future of photography, the miracle of digitization, and how many weird photos he's seen flow by during the scanning process
Visit ScanMyPhotos.com for more information