Since the launch of Google Photos® in May, 2015, they have amassed more than 200 million active monthly users. Its image recognition and editing tools provide easy organizing of all your pictures in separate categories. This is ideal once your pictures, 35mm slides, and film negatives are scanned.
Along with Flickr, Instagram, Facebook Moments, Snapchat, and all the other photo-sharing apps, this is leading to a spike in the number of pictures we see shared across social media platforms.
"As the powerhouse of intuitive functions, Google Photos wins! Never before in my 25-years of experience in the photo imaging industry has there been such an immediate, firestorm of raving reviews for a comprehensive way to enjoy a simple and smart answer for searching, organizing, editing and sharing pictures," explains Mitch Goldstone, President & CEO of ScanMyPhotos.com.
But even with the increase of photos shared online, something will be missing.
There are two kinds of photos in this world: digital and analog. The photos you can easily organize and add to the popular photo-sharing and cloud storage services will mostly consist of recent digital pictures from mobile devices—but what about all those analog and print photos? Are they so easily left out?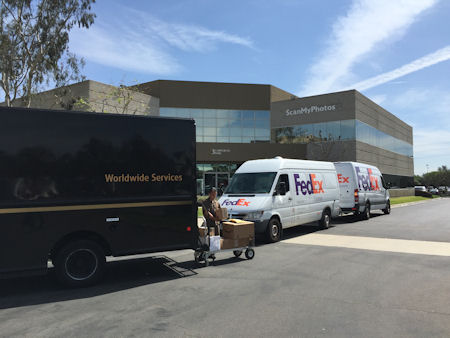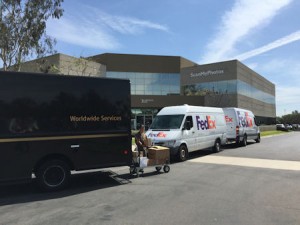 According to ScanMyPhotos.com, the average household has about 5,500 analog snapshots—which means generations of photos are quickly fading away from the ravages of time. The powerful social media storytelling platforms will be mostly devoid of this entire history of treasured nostalgic memories.
"Google Photo's high performance and powerful way of storing pictures in the cloud is partly overshadowed by the 3.5 trillion analog snapshots that need to be digitized. This challenge for the photo-sharing and cloud storage services is being solved; ScanMyPhotos.com, the e-commerce photo digitization business has already scanned 300 million photos," says Goldstone.
Here is the ultimate Google Photos rave from USA Today's longtime and much respected, in-the-know, Technology Columnist Jefferson Graham.
Google Photos may be best app for photo shares.
I'd like to offer Google Photos as the easiest way to share videos and photos on a one-to-one basis–Google Photos. Google recently announced a user base of 100 million folks since launching Google Photos in May. That's one of the quickest mega-success stories for the search giant in years. And why not? Google Photos is free and has no storage limits. It automatically backs up all your smartphone images, and with a software download, will do the same on your computer as well.
The time has come to make digital copies of our analog photos, and upload them to the photo-sharing and cloud storage service of our choice. This will not only ensure these photos are preserved, but it will add a complex layer to the influx of photos we'll see shared across social platforms.
About ScanMyPhotos.com
ScanMyPhotos.com has professionally preserved 300 million happy memories, milestones, and special events for its customers since 1990. They specialize in photo, 35mm slide, negative film scanning, and photo restoration. All photo digitization fulfillment is professionally performed on-site in days at the ScanMyPhotos.com corporate headquarters. ScanMyPhotos.com is just a big fan of Google Photos, and are not in any way associated with them, nor is this an implied endorsement by Google Photos.