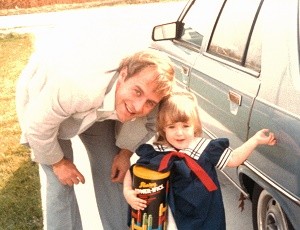 It all started with a seemingly simple request.
ScanMyPhotos' customer Albert Brian Brown was asked by his daughter Stephanie to send her a specific photo from her childhood. Albert knew that accessing and finding the photo she was looking for would prove to be difficult—he had many boxes of prints with duplicates to sort through to uncover the right one.
The simple request began to morph as Albert wanted to give his daughter more than the one print photo she was asking for—he wanted to give Stephanie and her sister Michelle all the photos they never really got the chance to see while they were growing up.
With his new mission in mind, Albert asked a friend if he could recommend a high quality scanner. His friend, however, had reservations about the project. He told Albert what a big and expensive job it would be to hand-scan all those photos and instead recommended ScanMyPhotos.
"I wasn't initially sold on the idea of sending my photos across the country because I didn't want my photos lost or mishandled—they're priceless to me."
Yet, Albert ended up calling ScanMyPhotos directly to learn more about the service.
What he didn't expect was that he would form a friendship with the customer service representative and become a dedicated customer.
"I was really taken with the sincerity…I felt like I was the only customer of the day. Shannon explained what's involved in the scanning procedure, having everything processed and returned. She told me about photo soap—a computerized image correction process that will bring out the contrast, sharpness, clarity, and color. I ended up checking out the website, too, and was very impressed that major shows such as Good Morning America that had endorsed the company. I was getting more and more interested in ScanMyPhotos and the blue-ribbon customer service that Shannon provides."
Eventually, Albert decided to take the plunge and was very happy with the results.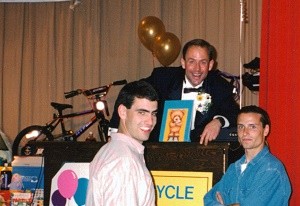 "Now page after page of all the photos are there on the computer and it's much easier to access them rather than flipping through everything and risk bending the corners or damaging the photo."
And as happy as Albert was, his daughters were even more so.
"My daughters were overjoyed—which is an understatement—when I gave them each a flash drive for Christmas. It was one of the best Christmas gifts I could ever give them. They got to see cousins, grandparents, and other relatives from when they were younger. The pictures revealed different stages of their lives—holiday celebrations, vacations, first cars, first dates, and family pets. All the moments that were very special in someone's life I got to share with my girls. It was the best feeling in the world."
For Albert, the ScanMyPhotos' process was so much more than a simple transaction—it was, and still is, a special connection between his family and their past.