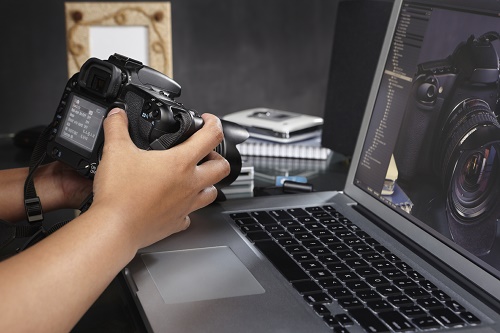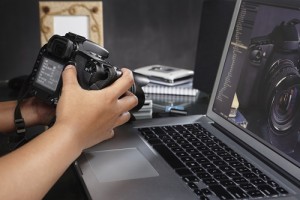 Digital clutter is a very real phenomenon—especially when it comes to photos. Case in point? Take Instagram for example—approximately 21.9 billion photos are uploaded in one year to the popular social site (check out this site for an out-of-this-world demo of just how many photos that is).
So, what do you do with this tangled mess of photographs? We recommend preserving, organizing, and sharing—all of which can be easily done with a good cloud storage service. Here's a list of some of the best options of cloud storage for photos that will help de-clutter your digital collection.
The launch of the new Google Photos has been in our news feeds for over a month now, and we're still amazed at what this new service will do for the digital photo world. With Google Photos you get access to robust photo editing tools, unlimited cloud storage, and—possibly best of all—its unique sharing functions.
However, the Google Photos platform is only as good as the photos it contains—and we're concerned about what's missing from most collections. Find out what that missing link is here.
This multi-purpose cloud storage service isn't specifically geared towards photos, but it does have a storage option for all of your pictures. The organizing and searching functionality are a bit more limited than they are with some of the other cloud storage options, but Dropbox is a great tool to use as a backup—especially with its desktop-synching functionality.
Apple Photos
Apple is well known for taking complex technology and making it user-friendly and easily accessible for customers. This new, free Photos app—which replaced the iPhoto we've known and loved since 2002—is no exception. So far, reviewers are saying Photos is easier to use and faster than its predecessor, and it also has a sleek, modern look to it. Want to learn more? Check out our recent article: Change Is Coming for iPhone Users: The New Apple Photos App.
While this popular photo storing and sharing, cloud-based service is starting to fall into decline lately, it is still widely used. Its shareability functions and tight-knit photo-sharing communities are user-friendly and active, which is one of the reasons for its popularity. So even though this may not be the best cloud storage option for budding or avid photographers, it's a great option if you're looking to easily share and catalogue your photos.
All of the above services have their pros and cons, but the key is to find the one which best suits your needs and style. Once you've selected the cloud storage site of your choice, send us your analog photos to scan so you can upload those into your new digital collection.