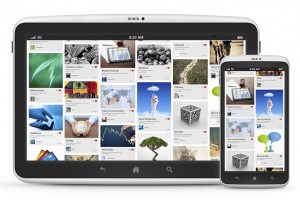 There are so many good things about the new Adobe Slate app that it's hard to know where to start.
That said, we think this app's very best feature is its cost. Adobe isn't typically known for offering free products, which is why the ability to download this app at no cost upfront or monthly is such a big win.
The next big plus is that this app allows you to create beautiful web pages with no coding or design skills required. In fact, it helps users build parallax pages—which is the perfect format for photographers to showcase their craft.
Not sure what a parallax website is? Chances are, you've seen these sleek, image-heavy websites floating around the Internet, but for a detailed explanation, check out Yahoo writer David Pogue's featured video in his article, Adobe Slate: New App for Creating Beautiful Sites Is Almost Too Simple.
While the Adobe Slate app is a great tool for helping anyone build a visually appealing page, when we first saw it, we knew this app could be a game-changer for photographers.
Both casual and professional photographers can quickly upload their photos and lay them out in a stunning page that will render well regardless of the device it's viewed on.
Want to create shareable year or photo "books" for your scanned photos? Use the Slate interface to upload photos, layout text or copy, and then simply send the link to your relatives or loved ones to view. The pages you create would be a nice touch to add to baby announcements, family reunion e-cards, wedding invitations, and much more.
We highly recommend downloading this app and letting your photos run wild. If you have printed photos that you'd like to use in your Slate creation, our pay-per-scan photo scanning option will help send you on your way.