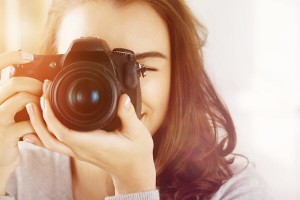 Professional photographers aren't the only ones who can get compensated for their photos—anyone can! All you need is the right license and you can start selling your artwork—but where do you begin?
Since this area is often tricky for many photographers (amateur and seasoned pros), we're going to clear some things up to help you on your way to licensing photos.
It's important to understand that licensing is not the same as owning. From the moment you snap that picture, the photo becomes your intellectual property. A license, therefore, is not the sale of your picture; a license is essentially you granting permission for someone else to use it.
With a license, you can establish the specific set of parameters that will allow someone to use your photo. However, if this is your first time doing so, we don't recommend going out and writing up a license without knowing a few important terms and options.
First, let's take a look at the three types of photo licenses:
Commercial – these are photos used to promote or sell a product or service. Example: Product shots that will be used in a company's advertisements.
Editorial – these pictures are used for educational or journalistic purposes. Example: An event picture that will be used on the front page of a newspaper.
Retail – these pictures are either commissioned or purchased pictures so they can be used for personal use. Example: Wedding photos that a bride will purchase to use as she wishes.
Keep in mind that the original intent of the photo doesn't matter—the type of license is dependent upon what the photo will ultimately be used for. Think of all the past photos that, once digitized, you can use for licensing.
Once you've figured out the type of license, now's the time to start drafting it. You can do this in a few ways:
D-I-Y – Writing your own license can be done, but it's risky. If you word even just one sentence wrong, then it could be misinterpreted and your photo could be misused.
Lawyer – Contact a photography licensing lawyer for help. This will help you get all the right iron-clad wording in your license, ensuring your photo will not be abused.
Non-profit licensing service – There are a few non-profit photo licensing sites that help photographers get the licenses they need for the art they create. Check out Creative Commons or Picture Licensing Universal System (PLUS) to see if the services they provide would work for you and your photos:
Whichever option or license you go with, be sure you're getting the correct compensation for you photos. Your pictures are your art and your creation, they deserve to be handled in the way you desire—don't settle for anything less!