Digitize those photos to protect them in good times and in bad.
Ever have a project so big and daunting that you don't even know where to start? Digitizing family photos can be one of those projects that just seems too large to tackle but can be made much easier by breaking it up into smaller projects.

Scanning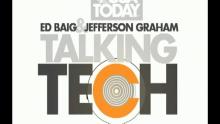 The first step is decide if you are going to do the scanning yourself or to use a photo scanning service such as ScanMyPhotos. While scanning the photos yourself can certainly be less expensive since you have just the one time investment in a flat-bed scanner but what most don't account for is the time needed to scan all of those family photos. How much is your time worth? Would you rather spend hours in front of a computer converting those photos to digital format or spending time outside relaxing at the beach? USA Today tech reporter Jefferson Graham explores a couple options as well as gives you suggestions of what to do after your photos are scanned to a digital format.


Storage
Once scanned, what then? There are a number of options but "The key is not to keep (the backups) in the house," says Mitch Goldstone, the president of ScanMyPhotos.com, . "Get them off site, at a friend's or relative's house, in a safety deposit box." ScanMyPhotos also recommends using an online storage like Flickr or Facebook to upload your photos to. This way, should something happen to the physical media, you can download the online backups.

Original USA Today source: http://www.usatoday.com/story/tech/columnist/talkingtech/2012/11/07/saving-your-memories-with-digital/1686509/