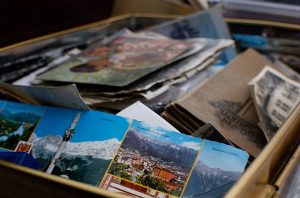 Life is hard to plan for. Seasons change, things happen, and time wears on. But when a major life event occurs, you need to make sure you're able to see the big picture.
This is why we're creating a series of posts on the tips and tricks to help manage major life events. These events range from something as simple as spring cleaning (and how it can affect your entire life) to as complicated as divorce or separation. And, of course, we'll help you determine what to do with those old print photos at every step of the way.
Part 1: Spring Cleaning Tips and Tricks
Part 2: Moving and Packing Tips and Tricks
If you're lucky, you'll only need to move a few times throughout your life. We say lucky because packing up all your stuff and precious possessions, and shipping them off to the next destination can be a total pain. During the moving process, items are at risk of getting lost, damaged, or even stolen, so you'll want to go into any move with a solid plan.