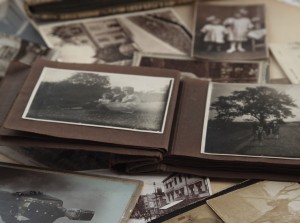 Putting photos in one of those sticky backed albums or scrapbooks may have seemed like a good idea at the time, but unless you made copies, preserving those photos might be tough.
Your first step will be to pull those photos off the pages without ripping or damaging the prints. Your second step will be to send those photos to us so we can scan them and make digital copies for you to keep for years to come.
But let's not get too ahead of ourselves—getting that glue off in the first step will be tricky. If you try using force or ripping the photos off the pages, you run the risk ruining the photos forever. Fortunately, we can help.