Scrabookers love being able to touch physical photos, but more and more are having them scanned and digitized. Could it be the right move for you?
---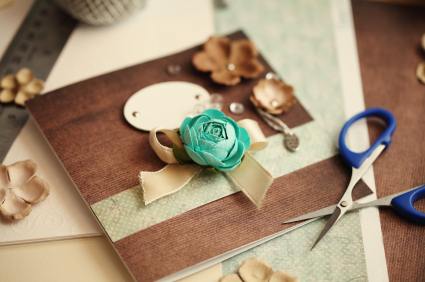 Scrapbooking is one of the oldest hobbies, and it's also an evolving one. Many people keep scrapbooks to collect mementos, photos and letters and combine them with artistic touches. It's a powerful way to enshrine favorite memories and when given to someone as keepsake it can be a very moving gift. But while the allure of a scrapbook is its physicality, more and more scrapbookers are using digital tools in their art – such as turning photos over to a photo scanning service. So what are the advantages of digitizing your photos?
---
1. Backup. This is perhaps the single biggest reason why so many scrapbookers are turning to scanners. Scrapbooks are meant to be treasured and kept for generations – but if something happens to one, you'll be glad your photos are safely backed up. Of course, scrapbookers are used to saving negatives or copies of photos "just in case," but in the event of a house fire or flood they can all be lost along with the scrapbook. A photo scanning service can digitize and backup your photos by the box full, so that all those memories are safe if something happens to the paper version.
---
2. Photoshopping. Part of making a good scrapbook is knowing how to arrange things artistically – it's not just a matter of gluing things onto pages. That same skill can extend to touching up the photos themselves. There are many reasons you might want to doctor a photo: to eliminate red eyes, to clear up a glare or to crop out an ex boyfriend. Scrapbookers who use a photo scanning service can easily digitally edit their photos before reprinting on photo paper and using in a scrapbook.
---
3. More creative options. Some scrapbookers are going even further with digital tools, creating whole pages digitally and then printing them out as individual works of art. This doesn't exclude the addition of physical elements on the page after printing, it just means that custom borders, fonts and visual elements are easier. When you use a photo scanning service to digitize your photos, a whole new generation of options open up to to you.
---
These are just a few of the reasons that more scrapbook lovers are scanning. What do you think? Is a photo scanning service right for you?