[READ TIME: 2 Minutes]
Choosing the best name is among the most important decisions you'll ever make as you launch a new business.
We are all about history, so you won't be surprised that today we are discussing the great wordsmith William Shakespeare. The English playwright, poet, and actor, regarded as the greatest writer in the English language, once penned, "What's in a name?" But we, the team behind #ScanMyPhotos, understand that a name carries immense weight and significance. It represents the essence of who we are and what we stand for.
---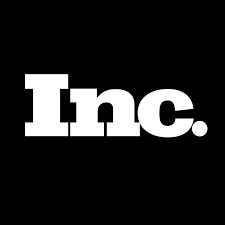 Inc. Magazine's Nick Hawkins wrote this article about naming your business:"Your Business Name Can Help You Make a Good First Impression. Here's How to Get it Right. It might be one of the toughest decisions you have to make when starting a new enterprise. These founders nailed it."
Excerpt: "Consider ScanMyPhotos, an Orange County, California-based digital photo and film scanning company. Prior to transitioning their business to focus on photo-scanning in 2007, co-founders Mitch Goldstone and Carl Berman's company was called 30 Minute Photos Etc., because–as one would expect–the business developed photos at an average of 27 minutes. This name clearly conveyed what the business did and also set it apart from the numerous one-hour photo development companies. So, when Goldstone and Berman considered what name would attract customers for their new photo-scanning business, they took a similarly straightforward approach. In their first year of business, they did 300,000 scans. Now, they do about a million scans per week, says Goldstone."

"After Goldstone landed on ScanMyPhotos.com as a business name, he next ensured the domain name he wanted for its website was available. Depending on the size and purpose of your business, you might also want to confirm the availability of a trademark."
---
What's in a name?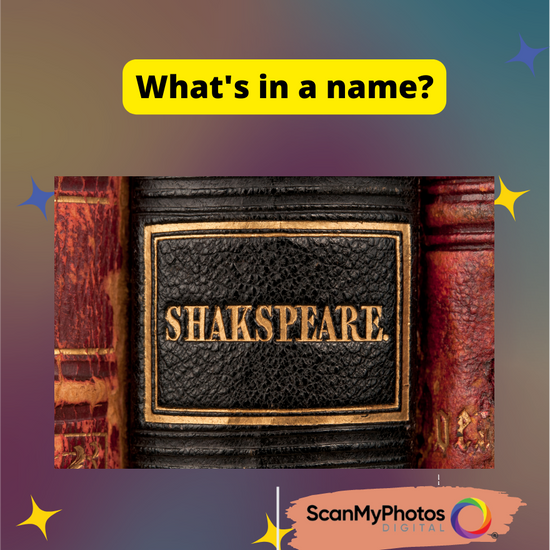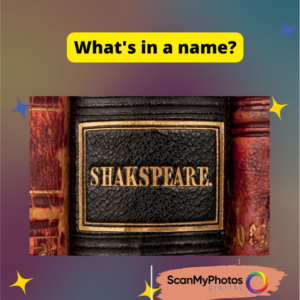 So, when we chose the name ScanMyPhotos.com, we knew we were making a statement. This brand is all about capturing and preserving precious memories, one snapshot at a time.
William Shakespeare famously questioned, "What's in a name?" and the team at ScanMyPhotos understands that a name holds immense value. It symbolizes our values and ideals. Thus, when deciding on the name ScanMyPhotos.com, we understood that we were making a statement – to capture and preserve precious memories.
We hope to offer solace to those seeking to keep their treasured memories alive. Photographs are more than mere ink on paper; they are pieces of someone's soul. With #ScanMyPhotos, we make the strength of these memories everlasting.
Allow us to preserve your legacy for generations to come. Let us honor and protect your memories.
Our name serves as a beacon of hope for those looking to keep their cherished moments alive forever. We understand that these photographs are more than just silver halide chemicals on light-sensitive coated paper – they are a piece of someone's heart and soul.
With #ScanMyPhotos, we aim to propel the power of memories into the stratosphere.
So, let us help you preserve your legacy for generations to come. Trust us to handle your memories with care and respect.
Six tips for branding your company and the importance of choosing the best name:
The company name is essential for branding and attracting customers;

branding, domain availability, legal considerations, and industry relevance;

The title should be memorable, unique, and easy to pronounce, reflecting the brand's personality and evoking positive associations;

It should have an available domain name with a .com extension;

Legal availability must be ensured, avoiding infringement on others' intellectual property;

It should be relevant to the industry and target market, easy to understand, and communicate the business's nature to customers.
Now that you understand why we are ScanMyPhotos, click to see the magic behind the name, and why we are your magical digital time machine to preserve your photo history.