How to get digital copies of your pictures.
Heyyy, it's us again. You know we're the best photo digitizing company in the world. We even pioneered bulk photo scanning, started the whole online digitizing business category, and were made famous way back in 2008 — after this New York Times feature article: "Your Photos, Off the Shelf at Last – The New York Times." What a bold claim right? We can't help it. It's true. Just look at our customer raves and the exhaustively-large list of media profiles. We've preserved one billion pictures, saving irreplaceable memories after floods and hurricanes. Yet, each year billions of pictures are destroyed.
Looking for a fun family archival project to unlock your treasures? Find those photo albums and get everything professionally digitized from your friends at ScanMyPhotos.com
Hey, do you still have those old photos that you haven't looked at in ages?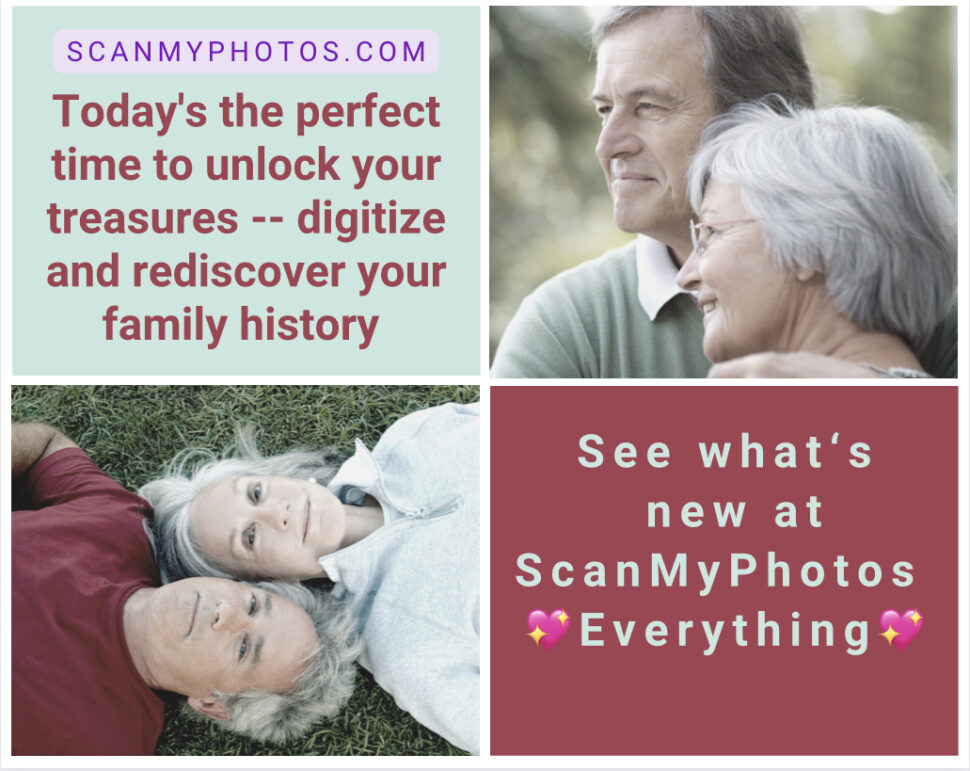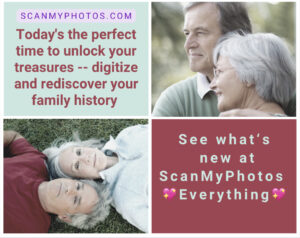 I'm sure they're quite a treasure trove. So many memories. But are you sure you can remember where they all are? Don't you want to get them all scanned and into a safe place? We can help. Contact us today. And we won't even make you say cheese.
The easy way to your family photo memories out of the attic and onto your computer just got simpler.
We're a company that digitizes all your photos, 35mm slides, negatives, home movie film, VHS tapes, and more.
---
Claim your instant rebate — Refer ScanMyPhotos or share your experience on social media to receive an instant $30 rebate sitewide on orders over $450!
---
You can have all your memories in one place and share them with everyone. What are you waiting for?
How many of your family treasures are lost in the stacks of photo albums in your attic? Before they're too damaged to recover, find the albums, gather those snapshots (out of albums), and send them to ScanMyPhotos.com. Afterward, please backup off-site all the new digital copies.
Found lost memories in your photo archives? Digitize to organize and unclutter pictures.
Digitize it, before it's too late.
Is your household cleaning and decluttering project getting the better of you? Do you have thousands of photographs boxed away and stored in a storage unit? Or are those photos heated, mildewed, and picture ruining all due to natural disasters? Well before it's too late we can help you digitally preserve your precious memories with one of our photo digitizing services. ScanMyPhotos is a pro digitization service to help you out in this daunting task that could save your cherished photos from going lost.