Apple's Digital Legacy program lets you designate who gets access to your data when you die.
WHY THIS MATTERS. Read Forbes' story on ScanMyPhotos
Your newly digitized pictures, along with the one billion pictures preserved by ScanMyPhotos won't be lost thanks to Apple's new iOS 15.2 software upgrade.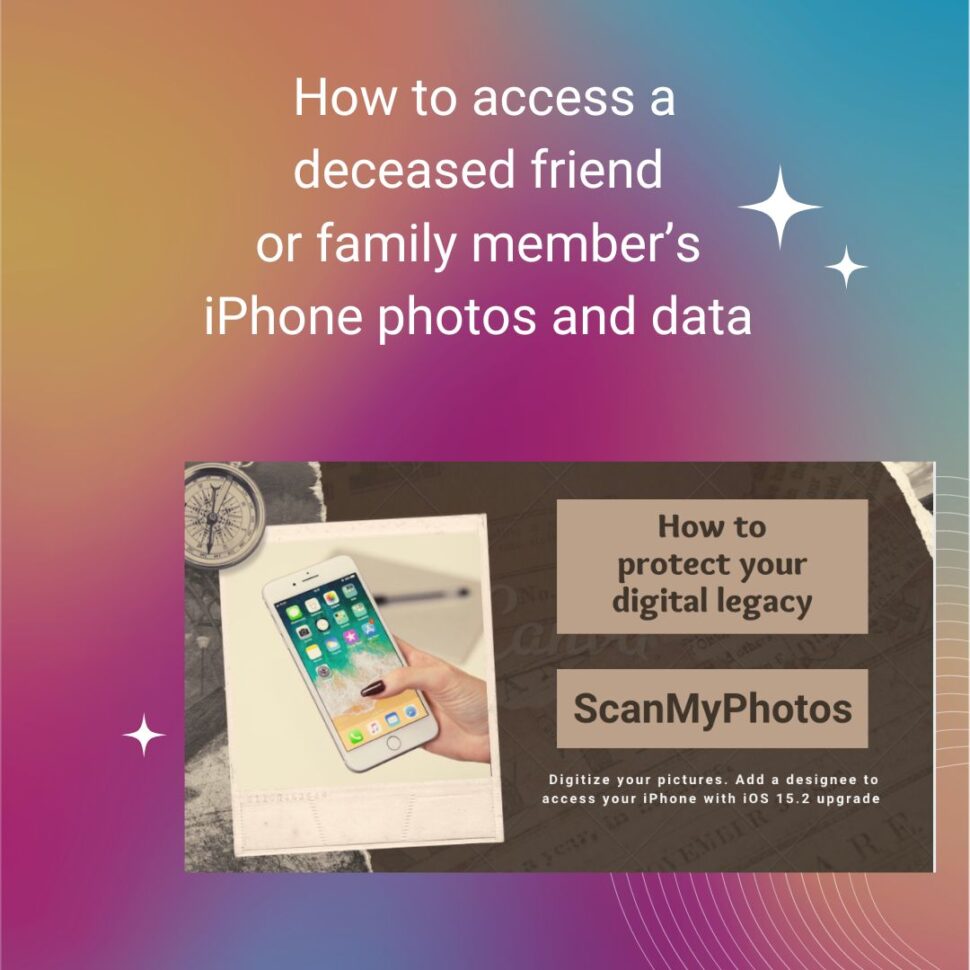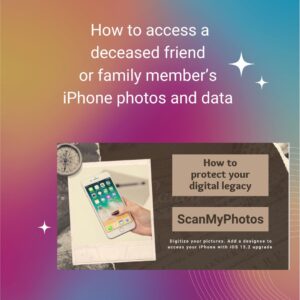 Click a button to create your "Digital Legacy" to designate who gets access to your archived photos. Assign designees to unlock and protect your nostalgia and data.  Right of survivorship was a complicated problem for your phone.
The new Digital Legacy program for iPhones, Macs, and iPads lets you choose five legacy contacts who can access your stuff.
Now that your generations of pictures are digitized and saved on your phone, the final project is to preserve your legacy to share.
HOW TO GET PICTURES DIGITIZED
How to set up your legacy contacts:
Apple requires proof of death and an access key to access.
On an iOS device, go to Settings > [your name] > Password & Security.
On a Mac, go to System Preferences > Apple ID > Password & Security.
Under Legacy Contact, follow the instructions to add a Legacy Contact. If you use Family Sharing, you can choose a family member from the list; alternatively, add someone using their email or phone number.
Notify your Legacy Contact and share an access key via Messages. If they accept, a copy of the access key is automatically stored in their Apple ID settings. If they decline, you will receive a notification.
The access key is required to get into your account if you pass away. [Source: VERGE].
Request access to a deceased friend or family member's account
---
Claim your instant rebate — Refer ScanMyPhotos or share your experience on social media to receive an instant $30 rebate site wide on orders over $450!
---