Instant discount for photo scanning
Welcome to the ScanMyPhotos blog. We are always on the hunt for new ways to help with your photo reservation projects. Today, we are cooking up an unadvertised bonus.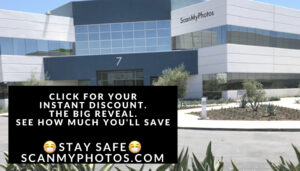 Extra Photo Scanning Bonus; Save Up to $30 Instantly Based On Your Purchase Amount. The discount, when applied instantly appears on your receipt. No promo code is needed.
Based on your order size, you will see instant savings of up to $30.00.
Why? We do no advertising to redirect our marketing budget towards saving you money. But, there is a catch. We just ask that you share your reviews and let others know about your ScanMyPhotos.com experience. Your feedback and raves are the fuel that helps power our 30-year growth.
Many thanks. CLICK TO ORDER ALL YOUR PHOTO SCANNING SERVICES TODAY.
---