ScanMyPhotos designed this 50% discount for bulk photo scanning with you in mind. Free delivery*, save an extra $20 on orders over $250 during our "be safe, water a mask" advocacy campaign. Use promo code: "50OffScan" at checkout.
Do you have loads of snapshots? Here is how to pay as little as $72.50 to get about 1,800 pictures digitized.
[UPDATE] Fortune, CNET, The Mercury News, AND Forbes Magazine are raving on ScanMyPhotos. The Associated Press mentioned our photo scanning service as a project to keep you busy while at home. For loads of other news and review profiles, click here. Next Avenue published another mention.
50% Off + FREE Shipping* Today. ORDER HERE.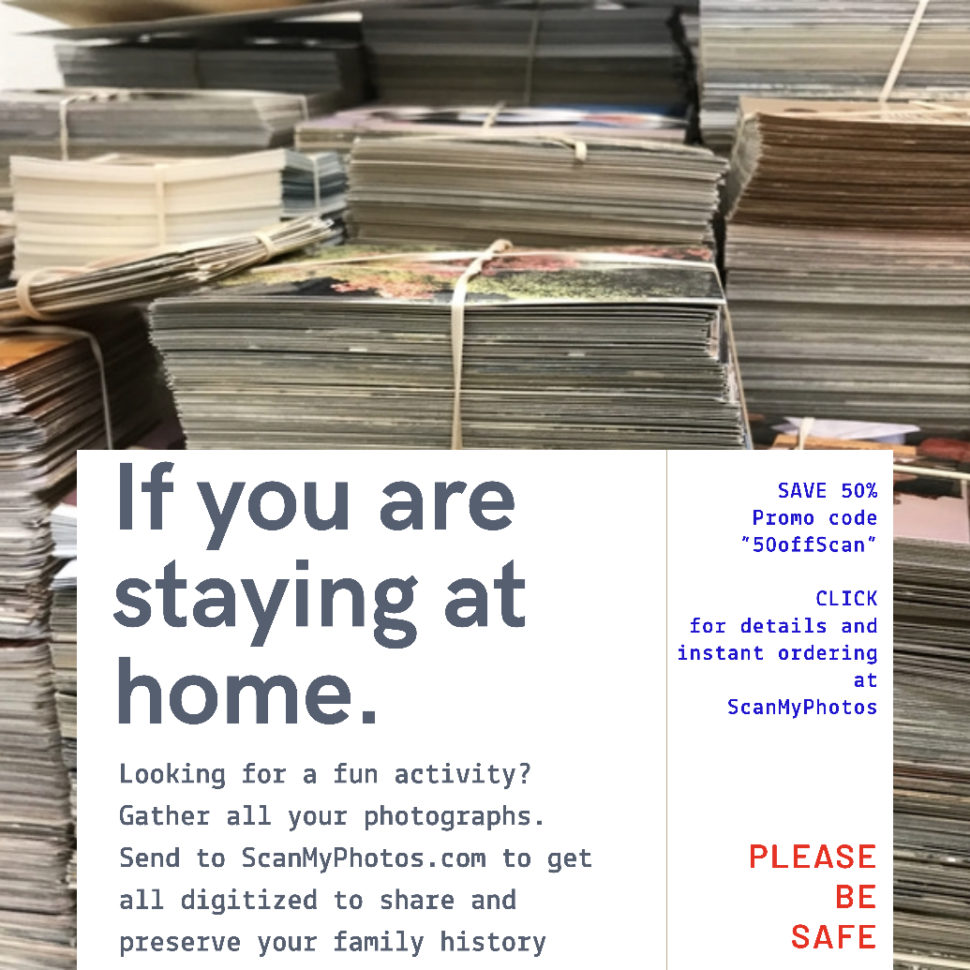 CLICK HERE to save 50% on our most popular fill-the-box photo scanning service (excluding any other scanning services, including the "Family Generation Collection," eGift Certificates, and "VIP Photo Scanning Package").
It cannot be applied to prior orders. Applicable sales tax applies. 50% off includes most add-on extras and free S/H*. This includes returning your digital media. *If you want your photos returned add $19.95 per box, or $14.95 o have them disposed of.
---
Discount not valid towards applicable sales tax. Limit 8 boxes. How to prepare your photos. Ends soon. Full details are posted on the order page. USE PROMO CODE: "50OffScan" at checkout.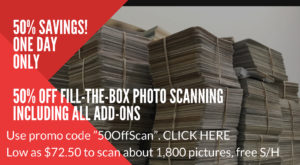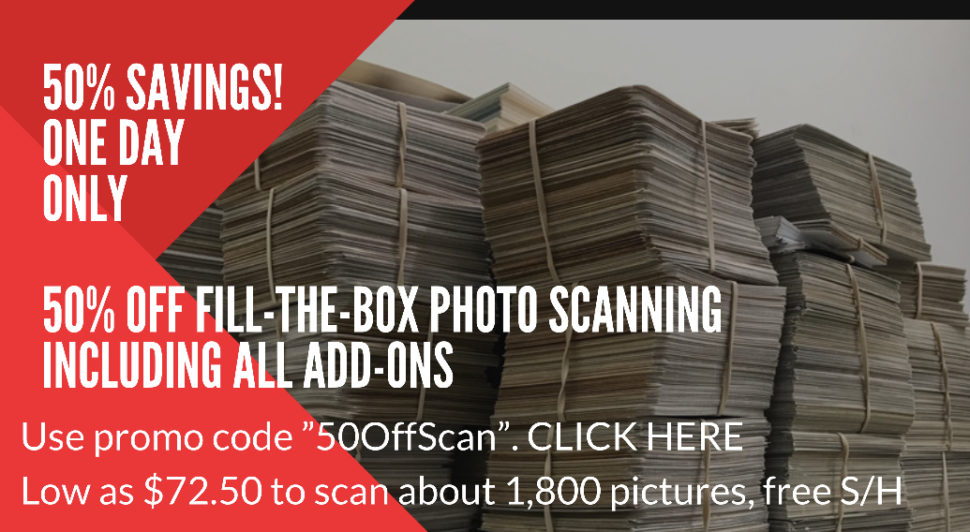 Order now. No rush. You have 9 months [extended from 6 months] to return your pictures for scanning. Click for how to prepare your photos for scanning.