1990 < 2020. Join in the celebration. For our 30 years in business anniversary event, we created this new 30% discount with you in mind. PROMO CODE: "Anniversary30".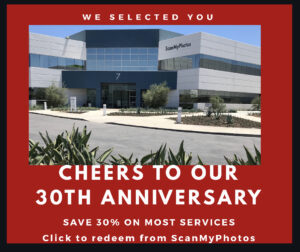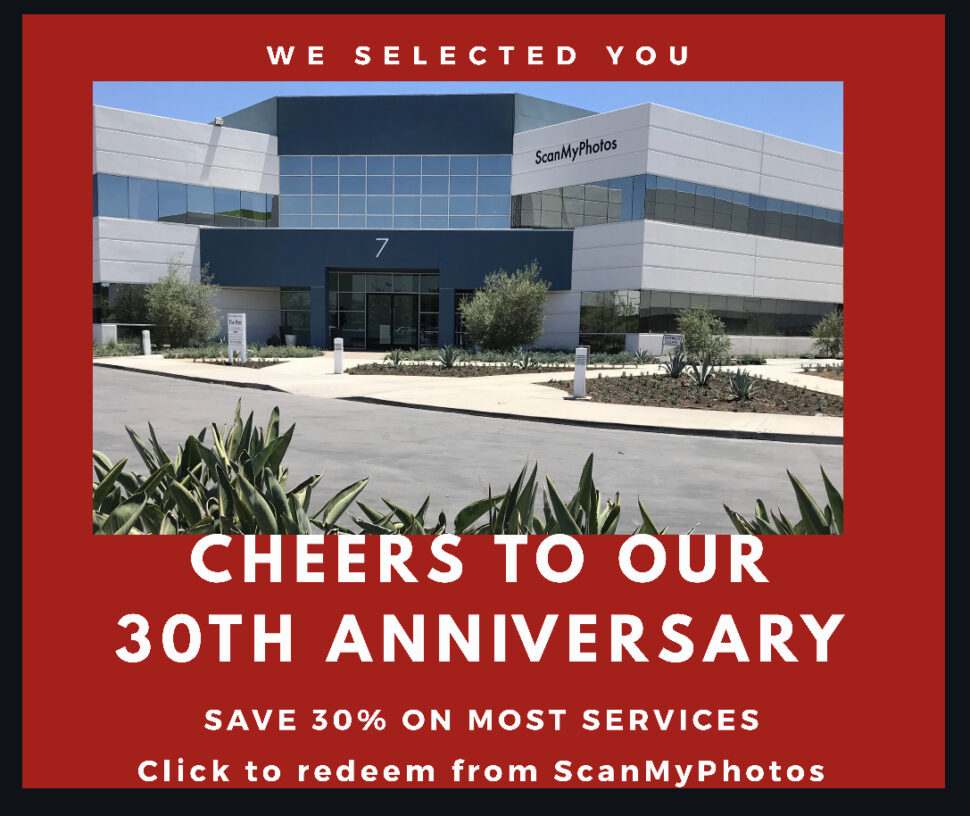 The 30% discount is good for almost everything. Valid towards most services, excluding pay-per-scan, Family Generation Collection, eGift certificates, applicable sales tax, etc.
At the ScanMyPhotos.com checkout, use the "Anniversary30" promo code. If it works for your order, you will see an immediate discount.
Hurry. This sale will expire without notice once it is oversubscribed. Cannot be applied to prior orders, and please enter "Annivesary30" promo code at checkout, as it cannot be retroactively afterward.
Thanks for your years of support. We are grateful!
---
We want to hear from you. For all your photo scanning projects, if you have questions, we have answers. Reach us with this instant direct message Twitter reply.
---
We are here to help.
---
MOST POPULAR POSTS