In the new decade, it is time to come together
A popular song from 1927 was "Me and My Shadow." Over the decades it was performed by hundreds of luminary singers including renditions by Judy Garland, Robbie Williams, and Stephen Colbert & James Corden. The message is we all need a shadow to complete us. To help make things easier. Not to sing and dance alone.
ScanMyPhotos proclaims 2020 as the year of collaboration, togetherness and working with others. The photo digitization company, which has preserved 600 million photos noticed a commonality among all the pictures digitized. There are many people included in the snapshots.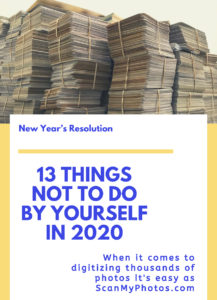 In the spirit of togetherness, ScanMyPhotos polled 245 customers to ask them what are the top things you should not do alone.
While many activities were included, the top 12 are listed below, plus an extra one to remind everyone the easiest way to digitize pictures is not with a photo app or costly DIY scanner that costs hundreds of dollars before a single photo is professionally preserved.
---
13 Things You Should Not Do Yourself:
Argue
Swim in an ocean
Go out on a blind date
Grieve
Make decisions
Buy happiness
Play Pickle Ball
See a Broadway Show
Sing Karaoke
Moving
Play Marco Polo
Eat a large pizza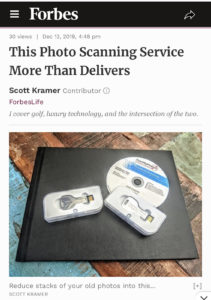 Among the hundreds of news profiles on ScanMyPhotos.com, Forbes just reported: "This Photo Scanning Service More Than Delivers.
Another pleasant surprise: The excellent quality of the scans. Every photo was vibrant, clear, and color-corrected. We were beyond impressed with the entire service, speed and quality, and have already recommended it to several friends. It makes a fantastic and affordable holiday gift for a loved one