These are the top add-on features to enhance your legacy photo scanning project.
[UPDATE: Due to the Covid-19 national emergency, the expected completion time schedule may take longer]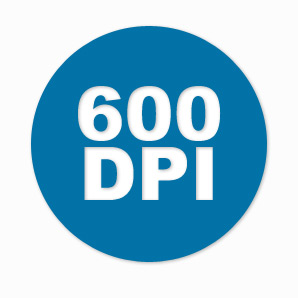 600 Professional DPI Scans. Why Should I Add 600 DPI Scanning?
The quick answer is that higher resolutions lead to better scans for reproducing your images. 600 DPI scans produce much larger files but help ensure every detail in your print is recorded in digital form. If you want to be sure as much detail as possible is captured during scanning, add 600 DPI scanning.
600 DPI Scans Allow for Double the Enlargement
Part of the benefit of scanning your old photos, in addition to the added security of backing them up in a digital format, is the ability to create new prints, enlargements and photo products such as photo books. The quality and size of the prints you will be able to reproduce will depend upon both the quality of the original photo and the resolution the photo is scanned at. Scanning at a higher DPI will give you more options for reprints and copies to be passed down to future generations.
17 cents each per scan.
300 DPI Archival Scanning is 8 cents per scan.
---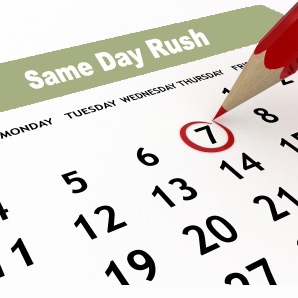 Express Scanning — The Express Scanning treats you to special privileges and custom services throughout the scanning process so your order is professionally scanned as fast as same day. Otherwise, your order will be processed and shipped out when completed, typically within 4 to 8 weeks of receipt. (One business day completion availability based on the size of the order, additional options ordered and time received.)
Extra 5 cents per scan
---
Scan in Order — If you need your photos to be scanned in a specific order, you must order the "Scan in Order" service. Ordering the "Scanning in Order" service will let the scanning technician know that you need to have your photographs scanned in the order you have specified. NOTE: We will attempt our best to keep your photos in the same order for return shipping but this is not guaranteed. This service is only for scanning your photos in the specified order.
Extra 7 cents per scan
---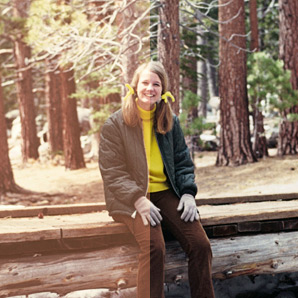 Photo Soap — Most people won't get the most out of their digital images due to the amount of time needed to correct thousands of photos and their lack of experience color correcting digital images, not to mention not wanting to buy the expensive programs that are designed for it. Now, in conjunction with our high-speed scanning service, we offer to do the work for you and bring out your image's true nature using a computerized image correction process. Old photos will be brought back to life. New photos will look better than you thought they could. HIGHLY RECOMMENDED (Does not remove dirt or scratches from photos).
Extra 7 cents per scan
---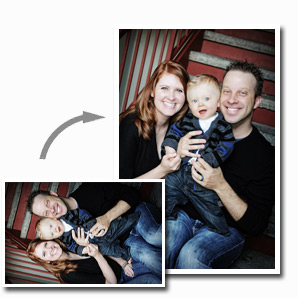 Image Rotation — Our high-speed scanners make sure your photos get back to you faster than ever before but are limited to scanning all images horizontally. Add this service and we will go back through your photos after scanning and rotate them to the correct orientation. Since we have to view your scans photo-by-photo after completion, this charge is applied to all scans, not just rotated images.
Extra 7 cents per scan.
---

Dual Side (top and bottom of every picture) Scanning — Scan both the front and back side of every photo scanned, even if no writing is on the bottom side. The front and back will be scanned one after another creating a saved file pattern of the front, back, front, back, etc. If you have 1,000 pictures, you will receive 2,000 jpeg files.
Extra 9 cents per scan.
---

Upload Service — Want your images downloaded to your computer? Add this option and you can download all the photos we scan directly to your computer.
$19.95 per each 2GB
---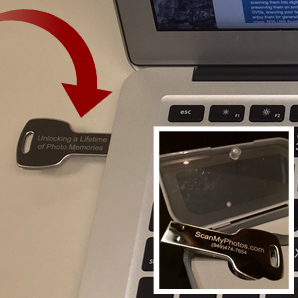 Thumb Drive — Want your photos saved to a thumb drive in addition to a DVD? Add this option and receive your photos on an 8GB USB thumb drive in addition to our standard DVD.
$15.95 per 3,000 photos
---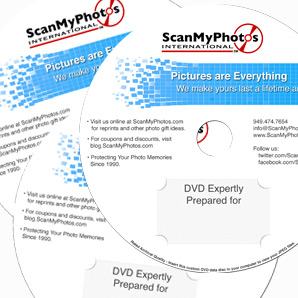 Extra DVD's*** SPECIAL PRICING ***
1 additional DVD for $19.95
2-3 additional DVDs for $12.95 each (35% off)
4-6 additional DVDs for $9.95 each (50% off)
7+ additional DVDs for $8.55 each (57% off)
Volume Discounts Are Available!
---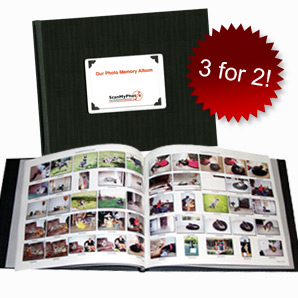 Photo Index Book & Image RotationPages are double-sided and bound in a hardcover book with 25 images per page in 8½" x 11″ size. Image rotation is included with an order of the Photo Index Book (only if purchased at the time of scanning).
Extra 12 cents per scan.
---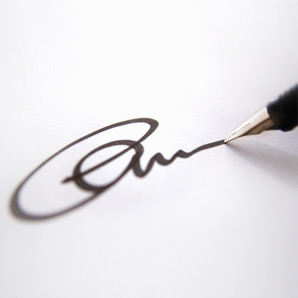 Return Signature Confirmation — Get all the benefits of Delivery Confirmation and more. Signature Confirmation gives you an added level of security by requiring a signature from the person who accepts your package. This requires you to sign for your return shipment of completed scan jobs.
Extra $7.95 per returned box.
---
Note. Prices may change without notice. But you are locked into these rates at the time your order is placed.
---