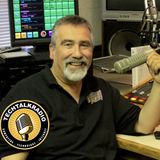 Listen to "Mitch Goldstone of ScanMyPhotos.Com Talking With Andy Taylor on Preserving Those Digital Memories"
Excerpt from Andy Taylor's Tech Talk Radio:
Preserving Your Photos and Film with ScanMyPhotos.Com
Mitch Goldstone, President/CEO
ScanMyPhotos.Com. The interview.
Technology over the years has made it easier to save your photographic images and film reels to share with future generations. Photos are a great way to relive great moments from the past and remember the way a town looked, the Alma Mater, the first car, the children as they grow up over the years. I have had a friend send me photos that over the years have been torn, degraded in color quality or damaged by water. For those with photos before 1985, the general way we looked at them was in Photo Albums which filled bookshelves and entertainment nooks.
Saving those memories has become easier for the consumer however it can be a tedious process of having the proper scanner and knowing how to work programs to save these images. This is a reason we really like the quality, reputation, and speed of what ScanMyPhotos.Com can do for saving these memories in a digital format. No Color Degrading, No splitting or tearing of photos, no having to weed through boxes of photo after photo to find a specific photo.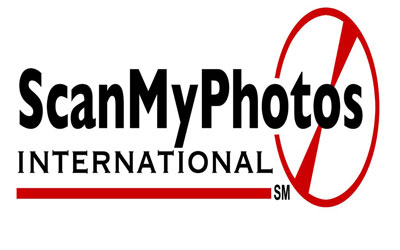 ScanMyPhotos.com can send you a box for putting your photos in, ship them to ScanMyPhotos.Com and they will take your photos and scan them with high-end professional equipment and then ship them back.
ScanMyPhotos.Com has an incredible amount of reviews from the quality to customer service.

The Company recently introduced Same Day scanning for up to 1000 photos for handling your needs. We spoke with a friend of the show, Mitch Goldstone about the process and how they are able to provide this service. While Smart Phones and DSLR cameras have given us the immediate ability to share and "process" our photos, ScanMyPhotos.com allows us to share, post and preserve the images, catalog and yet still print images at photo kiosk when desired for a print for the living room wall.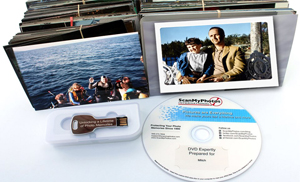 Tune in to this Fun Audio Interview with President and CEO of ScanMyPhotos.Com Mitch Goldstone who can help you not stare at those boxes and boxes of photos that one day you will "get to" but have them available for you to look, remember and enjoy.
For More Information
Visit the ScanMyPhotos.Com Website
https://www.scanmyphotos.com
Be Sure to Check Out Mitch's Informative Blog on Photo Scanning, Preserving Your Images and some Tips on Preserving your photos, even before scanning and taking great holiday photos!
#filmduplication, #mitchgoldstone, #photoscanning, #preservingphotos, #scanmyphotos.com, #slidescanning, #Digitizing #Pictures #Fastfoto, #PhotoScan