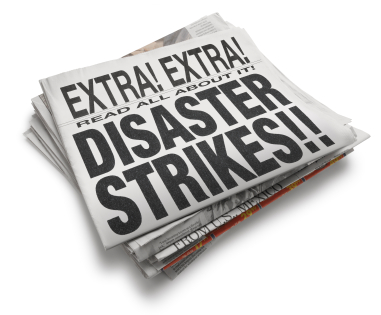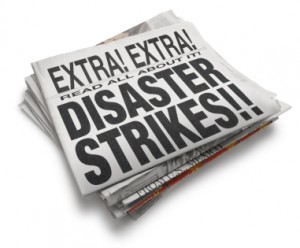 Fran P., a grandmother from Chicago, was emotionless after a storm damaged her family's photo memories. Decades of pictures turned into a brick-like mass of paper; plastered together after the water damage flooded her shoeboxes of photos that had been sealed and 'protected' for years.
Does her method of storing photos sound familiar to you? The sight of all those lost family memories did not distraught Fran; she simply pressed the retrieve button on her computer and the photo restoration was complete with lightning-fast speed. It was more like waving a magic wand to set back the time to fix a potential daunting problem. There was no weeping after the storm turned very personal memories into a stack of useless paper.
Whether, you have film negatives, 35mm slides or photo snapshots, you too can be spared from the next flood or natural disaster if you digitize your images.
ScanMyPhotos.com, a leading photo digitization company, based in California, provides a smart way to remedy the anxiety Fran faced when she realized all of her photos were damaged.
Prepaid fill-the-box photo scanning service with free shipping and handling, along with individual photo scanning are the recommended solution to protect photos, and how to share pictures on Facebook, Instragram, smartphones and other photo sharing platforms.
In the case of Fran, she had ordered the ScanMyPhotos.com prepaid box that holds upwards of 2,000 standard photos, which was mailed to her home and included all return shipping information. It was easy to mail off those photos, and in her case, just in time to have it scanned to DVDs. Along with traditional photo scanning service, we feature rotating pictures, photo enhancement, instant uploading, hard cover bound custom photo index albums; scanning each picture in the order provided with extra DVDs, or thumb drives — as backup.
Once scanned, it is essential to store the Thumb Drives and DVDs of your digitized photos offsite. ScanMyPhotos.com provides very cost-effective volume ordering of extra archival media and recommends you store copies with relatives, in your office, and locked away in safety deposit box vaults. Prepare for the worst and have your preparedness plan in place now.
Related News

In a related story, check out USA Today tech reporter, Jefferson Graham's story on preserving your memories in which he recommends using ScanMyPhotos as a first step in protecting your photos from natural disasters and organizing past photos.
http://www.scanmyphotos.com/blog/2015/01/jefferson-graham-usa-today-scan-old-photos.html
ScanMyPhotos.com has made a business from the popular trending social media hashtag #TBT (ThrowbackThursday), as everyone wants to share decades past pictures, but can't unless each is digitized
Excerpt:
Turn your prints, digital. Many of us have old photos sitting around in boxes – but what good are they now that we are looking at pictures on our TVs, tablets and phones? It's a great time to make them digital!
There are several options – you can scan them yourself or have a company do the hard work for you.

We talked to one of the nation's largest photo scanning companies, ScanMyPhotos.com, based in Irvine, California. They can scan hundreds of photos in seconds thanks to some high powered scanning machines. CEO Mitch Goldstone says he wants to "digitize every picture in the country."