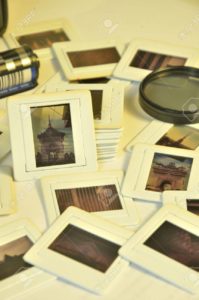 When selecting a service to preserve one of your most precious possessions – photos of important memories and family history – do your research. Earlier this year, TOP TEN REVIEWS took on the challenge for you. As explained in the review:



[TOP TEN REVIEWS] knows that handing your treasured family memories over to someone else can be tough, especially if you don't know who you can trust among the dozens of photo scanning services that pop up when you start your search.




Our team of insatiably curious and infallibly

helpful digital service evaluators performed over 20 hours of research into several photo scanning services. Our goal was to find only the best, most reliable options for digitizing your photos, slides, and negatives to make it as easy as possible for you to choose between them to find the right fit. We judged these services as carefully as we would have if we were going to use them for our own photos or recommend their services to our favorite aunts.
TOP TEN REVIEWS "spent over 20 hours sorting through the dozens of photo scanning services" to determine the best option for preserving, chronicling and organizing your prints, slides, and negatives into digital files without damaging the originals. Scan My Photos took the prize for best turnaround time. The results of their evaluation reads:


ScanMyPhotos is the best choice if you need your photos digitized right now. The company's average turnaround for pay-per-scan photos is
7 to 10 business days
, and there's also a unique one-day scanning option on orders, including prepaid boxes that can hold up to 10,800 photos (but not any other media like slides or negatives).
You can even set up an in-person appointment at to their Irvine, California, scanning facility – if you're local. ScanMyPhotos' super speed does come with a few inconveniences, however. You have to invest some time cleaning and organizing your photos before sending them, as the company has pretty strict rules regarding what it will and won't scan.
PROS
Fastest service with one-day scan option
Bulk scanning available
Offers restoration and video conversion services
CONS
Different types of media must be scanned in separate orders
Minimum fees for pay per scan option
Strict sending and packaging guidelines
Here at ScanMyPhotos, we appreciate a fair, balanced review, and hope it helps you choose our service for your next photo project.
---
Want news updates, discounts and promo codes to save at ScanMyPhotos.com? Click here for our free "Tales From The Photos We Scan" email shares.
PHOTO SCANNING | SLIDE SCANNING | NEGATIVE SCANNING | VIDEO TO DVD |PHOTO RESTORATION | E-GIFT CERTIFICATE