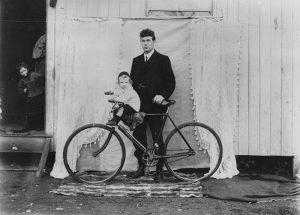 Our Favorite Last Minute Gifts For All the Dad's In Your Life
If you're running out of time to find gifts dad will love for Father's Day, look no further. We've put together a list of the best Father's Day gifts you can buy or make in a jiffy.
So, whether your Dad already has it all, or is particularly picky when it comes to presents, check out these great last-minute gift ideas.
Snag tickets to a special event
Give Dad an experience to remember with a fun night out. If he lives for sports, tickets to a game are a no brainer. For Dads who love music or comedy, a stand-up show or concert is the way to go. Find out when his favorite entertainer is coming to town, and snag tickets before they sell out. And if you're lucky enough to live nearby, plan to attend the event together. Our favorite ticket site, that's super easy to navigate to score tickets to special events is StubHub
Record a touching video message
If you really want to make Dad smile, make him a video with a special message from everyone in the family. Record your siblings, close family members, and friends saying what they love most about him. Creating a video is easier than you think. All you need is a smartphone, and a simple editing software like iMovie, which comes standard in newer Apple computers.
Don't feel tech savvy? Ask a friend or family member who knows how to use editing software for help.
Buy a magazine subscription
Solid reading material always makes a wonderful gift. Whether you have a new idea for a publication Dad will love, or happen to know that his favorite subscription has lapsed, this gift is one that's easily purchased and ready for delivery in under five minutes. We found this useful link from Amazon for the top men's interest magazines and how to order.
Give a ScanMyPhotos e-gift certificate
Speaking of gifts that take minutes to purchase, snag Dad a ScanMyPhotos E-Gift Certificate today! With this gift, he can choose exactly which analog memories he wants to digitize first, whether it's a box of meaningful photos or old video footage he'll eagerly share on social media. He can also use his gift certificate to restore damaged images as well.
Sign up for elevated movie streaming
For movie buffs who want a wider scope of films than what Netflix has to offer, there are alternative streaming services with a focus on harder-to-find classics. If your Dad loves obscure films or is a serious cinema aficionado, this is the perfect gift. Some great options include MUBI and FilmStruck.
And remember no matter what you end up getting Dad, the memories you create and the love you share is what matters the most. Happy Father's Day!