A daughter's grief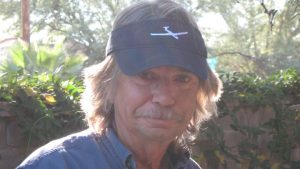 My dad, Rick William Mallory, who was born in 1947, passed away in January from esophageal cancer. He was my best friend and the only constant in my 42 years on this earth. Last month, I flew west to clear my parents' house so my mom could move in with her sister in another state.
My parents were very poor at the end. No savings. No retirement money. It had all been spent just to keep the lights on and lost in the recession when jobs dried up in the Southwest. Their house was a mess with a room full of boxes left unopened from a previous move. Obviously, it was a dark task to go through everything, and I broke down more than once.
And then, I found the box of photos. Not only did my dad keep photographs from our childhood and his adventures in Europe while in the Air Force (1967-71), but he also had stacks of his father's photos and even some from his great grandmother. They were curled. Some were stuck together. Some were beyond repair. But there was a terrific amount I could save, including a series my grandfather, William Mallory, took when he was stationed at Johnson Air Force Base in Japan during the 1950s. I wanted them scanned and saved to the cloud. I also carefully preserved the original photos in albums.
Left: Halloween of 1957. My father is the first kid from the left. He was always a cowboy with a mustache–even at 10 years old. His sister, Terry, is second from the right, dressed in a kimono, and the rest of those (truly terrifying) monsters are other kids from the base. These military families kept their American traditions going for the kids even as they immersed themselves in the culture of Japan.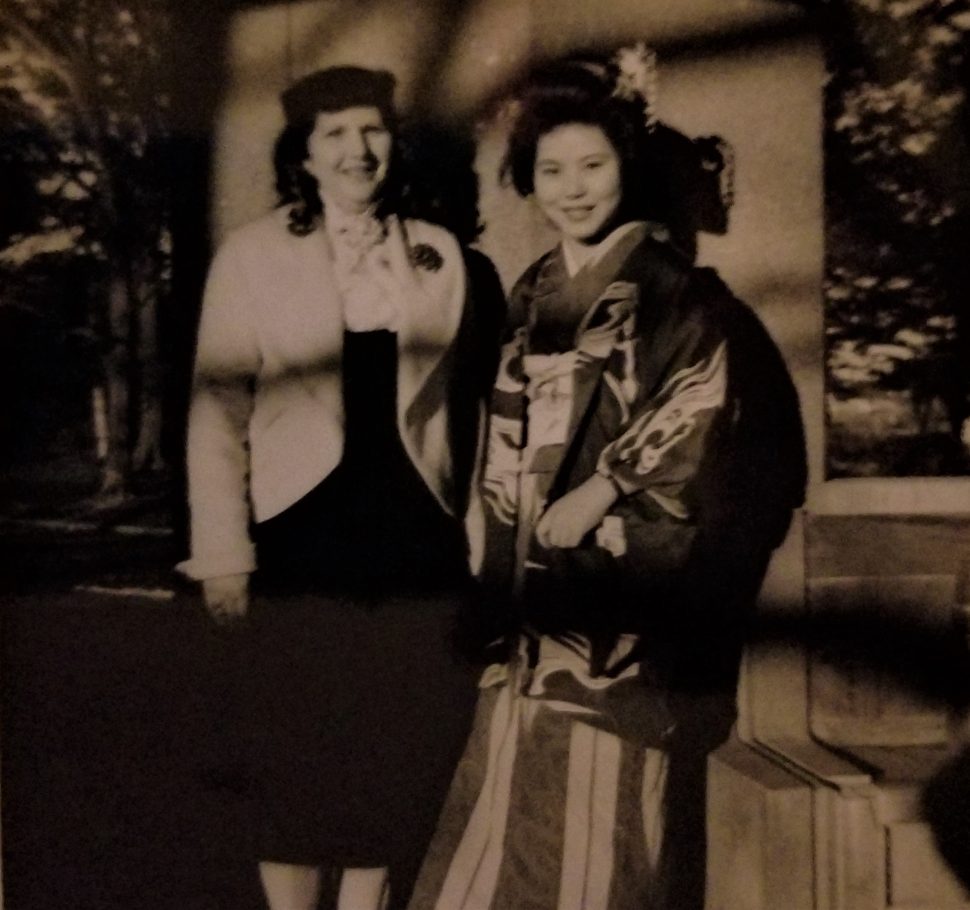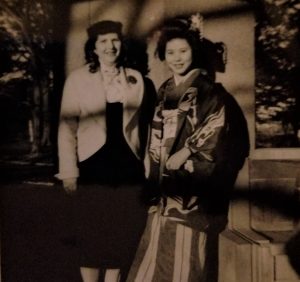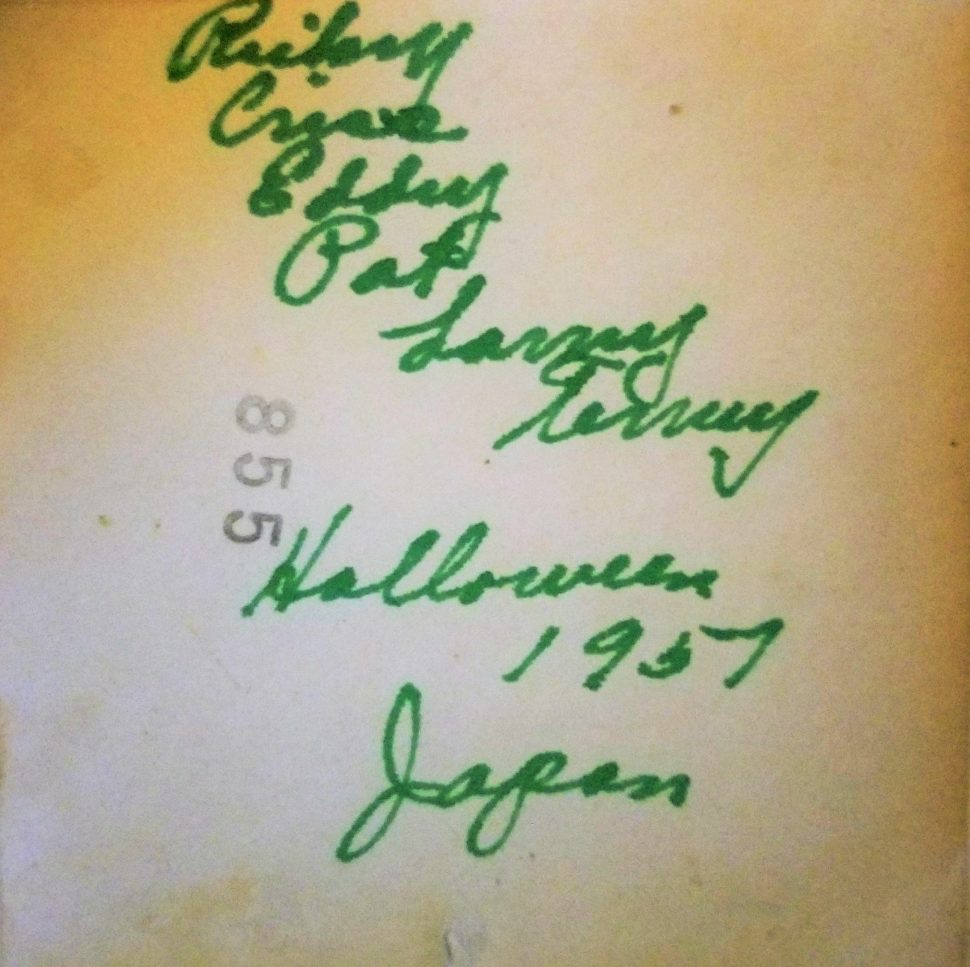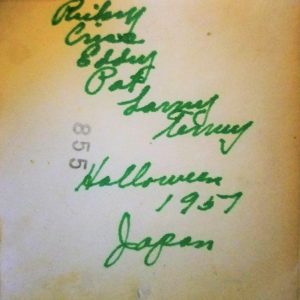 My grandfather and subsequently my father wrote on the back of most of these photos, and that handwriting is precious to me. I recommend customers scan the backs of their photos, too, if there is writing.
The Japan pictures document an incredibly happy time in my dad's life, and beyond that, they record daily happenings of American military families in Japan merely a decade after the war. So many of the photos are of my grandparents and their Japanese friends having tea or going square dancing. Some are of my grandmother's award-winning Ikebana designs. There were also great shots of my dad winning the soapbox derby, racing against both American and Japanese kids. These photos tell a story of this place and that time. Whether you know my family or not, they have historic value. That's why we need to preserve them.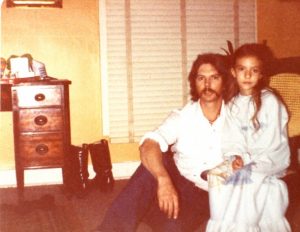 So now, I can look at these pictures of my dad's happy childhood and adventurous young adulthood, as well as pictures from when our little foursome of mom, dad and two daughters was happy too. I get to see my father young and strong and full of promise. It helps more than anything else to soothe my grief.
Vanessa Mallory