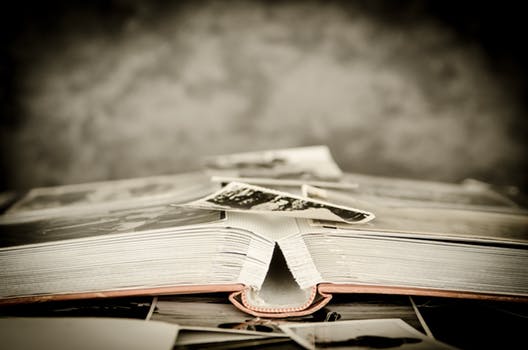 Francis Navarro, at Komando.com shares many smart and innovative tips for preserving your invaluable media. Follow along as Francis explains why you must digitally preserve all those special memories.
We all know by now that technology always marches on and media formats always come and go. If you're like me, you probably have a whole library of old cassette tapes, vinyl records, photographs, slides, film and Polaroid snapshots gathering dust somewhere.
MAIL-IN PHOTO SERVICE (excerpt from KimKomando.com)
If you're not very mobile then mailing your photos to a service that operates online may be a better option. You can send your photos or slides to services iMemories, ScanMyPhotos and FotoBridge; they mail you a DVD with all of your images and they return the original photos too.
iMemories is running a limited time offer that charges 49 cents per slide or photo. ScanMyPhotos has a prepaid box option; you pay a flat rate of $145 to digitize a box of photos and $196 for a box of slides. The box is 11″ x 8.5″ x 5.5″ and it can hold about 1,800 photos or 450 slides. FotoBridge has several different price points for packages that start at 250 photos or slides and goes all the way up to 10,000 photos or slides. It's $99.95 to digitize 500 photos and $189.95 for 500 slides.
Read the entire Kim Komando story here
Never miss a tech story from Kim Komando, America's Digital Goddess®. Subscribe to Kim's Club as your "trusted resource for today's digital lifestyle." According to Kim's website, she is "one of America's most successful radio hosts and Web entrepreneurs – and a trusted guide to millions through the thickets of today's digital lifestyle. "The Kim Komando Show," a three-hour call-in weekly radio show on technology, and Komando's daily "Digital Minute" news reports, are heard on hundreds of radio stations across the country and hundreds more around the world. Her busy website, daily newsletters, numerous books, and weekly USA Today column reach millions of others. "The Kim Komando Show" live production, is broadcast from Phoenix, Ariz., each Saturday morning. It is currently carried on over 450 stations with an estimated reach of 6.5 million listeners."
Bonus. We loved her absolutely engaging and smart story and advice from her keynote speech at the National Association Broadcasters (NAB) Radio Show Luncheon during the '16 NBA Las Vegas conference. Take Away: no matter what industry you are in, to paraphrase Winston Churchill, "never give up."
Kim's Highlights From Her NBA Keynote
"The cinema is nothing more than a fad" – Charlie Chaplin
"Television won't be able to hold an audience, … as people will get tired of staring into a box" – Darryl Francis Zanuck, American film producer, and studio executive
Videocassettes were to become the end to television
Digital music will kill off an entire radio music industry
You can starve to death from hosting tech segments on TV from free appearances
Created "Komputer Tutor," a hit which sold on late-night TV "infomercials"
"Never, ever, ever give up"
Increase page views by adding a 'hub' with unique original, engaging content, opt-in newsletters, have value-added products like "Kim's Club," "Kim Shop" for selling branded products which they fulfill in-house, not outsourced
Protect your email addresses, not sell
"Nobody makes money alone from social media"
Personal note: we're glad Kim didn't cash in on your decades of business success to just "buy a winery," as we all need her more than ever as the world of tech changes with rocket-like speed and with "Moore's Law-like" innovations.