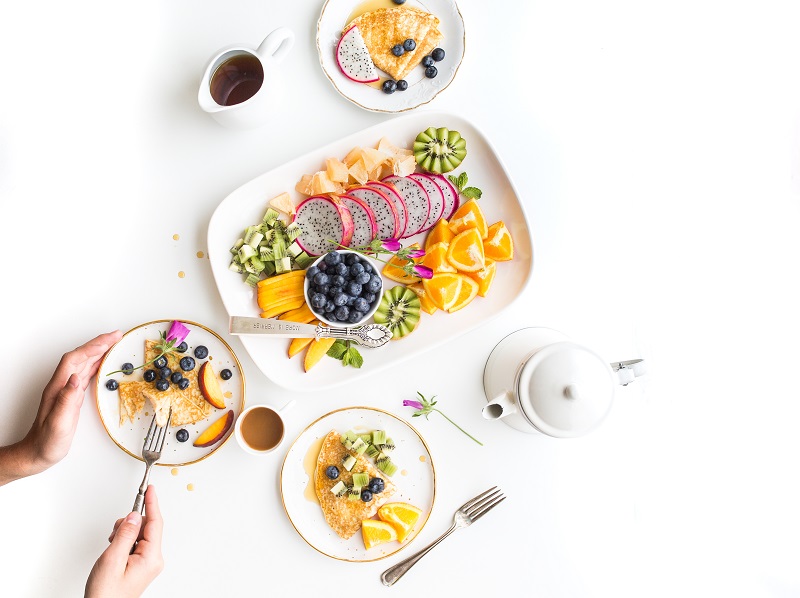 There are many reasons to love Instagram, and for us, finding food inspiration is at the top of the list. But taking an amazing food photo isn't as easy as it looks. Whether you're sharing your latest recipe creation or trying to spread the word on a new restaurant in town, posting a gorgeous image is essential.
If you want to know exactly how to take like-worthy Instagram food photos, keep reading. These food photography tips are sure to get your posts more love.
Lighting is everything
There's nothing appetizing about a dark, grainy food pic. To set the stage for the best shot, find a source of natural light by setting up by a window or taking things outdoors. If the day is too bright, place a sheer curtain over the window, or find some shade to diffuse the light.
Whenever possible, steer clear of artificial light. Try to take food pics during daylight hours and avoid using the flash at all costs.
Get thoughtful about set up
After lighting, the composition is the next important factor in capturing a mouth-watering image. Play around with utensil placement, the dish's ingredients, or anything else you want to include in the shot. You can also add flowers and pretty linens in the frame to bring food photos to life. Don't be afraid to get messy either— take a bite of the cookie, leave a forkful of pasta on a plate and leave that sprinkling of crumbs on the plate. These small, messy details can sometimes take your food photo to the next level.
Ask for help
Turn your dining companions into your partners in crime. Have them hold or display their drinks while you take the shot for added movement.
Don't have enough light? Ask friends to use their iPhone light to illuminate the dish so you can turn your flash off.
Use a camera instead of your iPhone
If you're serious about elevating your food photography, you may want to think about using a camera instead of your iPhone for Instagram. Most professional food bloggers fill their feed with images taken with a digital camera. The manual settings give you more control over lighting. Plus, you'll end up with a high-res image.
But keep in mind, you'll need to upload the photo to your computer and email it to yourself in order to post on Instagram.
Practice makes pictures perfect
Pro photographers know that it takes dozens of shots to find one that works, so don't be afraid to snap a ton of pics in order to get the perfect one. Play around with lighting, composition, and angles. The more you practice, the better your Instagram shot will look.
Don't want to fuss with angles? Opt for an overhead shot for a winning food photo every time.
Did you use these tips to take an Instagram food photo you're proud of? Tag us @ScanMyPhotos and we'll be sure to comment!