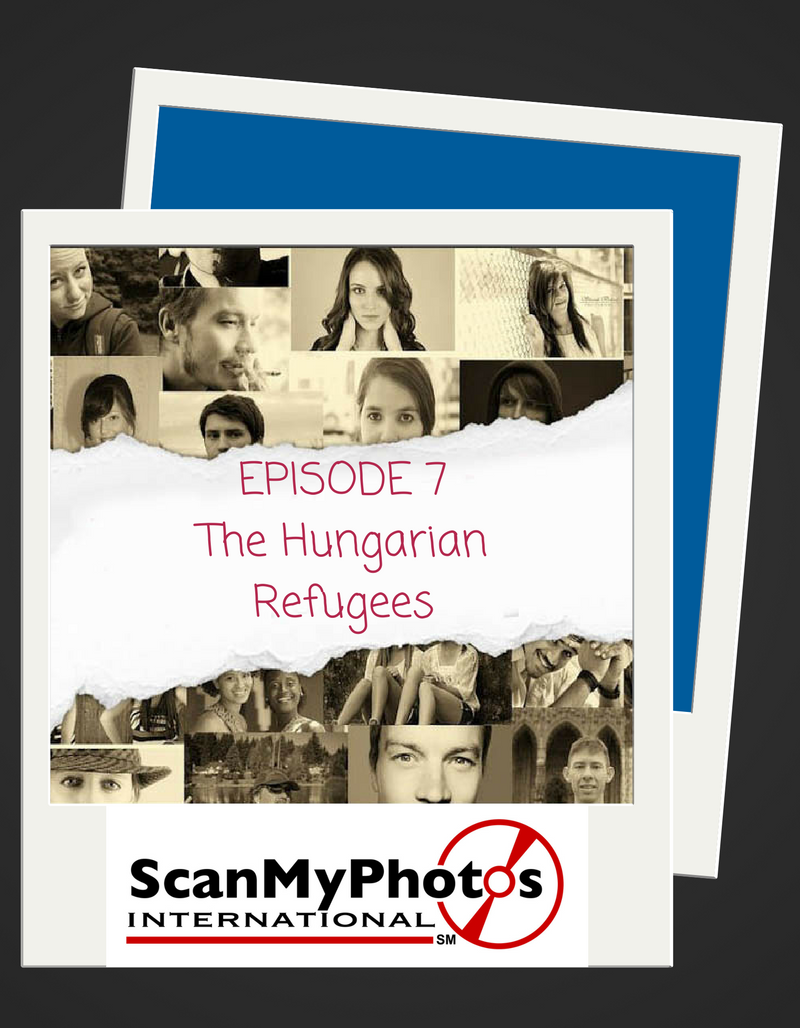 Welcome to this week's episode of Tales From the Pictures We Saved.
We've spent the past 26 years helping our customers preserve tens of millions of happy memories, milestones, achievements and events—all of which have incredible stories behind each and every photo.
And now we're eager to share these stories with you.
In this week's episode, our very own editor and blogger here at ScanMyPhotos, Monika Jansen, shares her family's harrowing tale of escaping communism in Hungary back in the 1950s.
Preview: If a civil uprising forced you to flee your home, family, and country, what would be the most important, most precious item you'd feel compelled to take with you? This was the question Monika's father, uncle, and grandmother had to ask themselves in 1956. Her grandmother's answer to this question ensured that an amazing set of photos made their way into Monika's hands—photos she knew she had to preserve.
Do you have a photo story to share?
Contact us today and your tale could be featured on an upcoming episode!
This episode features music by Bensound.com. Monika Jansen, ScanMyPhoto's resident blogger and editor was voiced by herself.
---
Tune into prior Tales From The Pictures We Saved
Episode 1: The Simple Mistake And The Long Lost Letter
Episode 2: The Last Gift
Episode 3: Remembering the Difference We Can Make
Episode 4: Ain't Tech Grand?
Episode 5: Preserving Memories and Native American Heritage
Bonus Episode: Must-Hear Tips from Professional Organizer Andrew Mellen
Episode 6: Memories of a Missing Brother
---
ScanMyPhotos top-ranking recent articles:
5 Tips for Taking the Best Pet Photography
6 Must-See Buzzfeed Articles Featuring Old and Vintage Photos
Discovering the Special Magic of Photos You've Never Seen Before
Hurricane Matthew Leaves North Carolina Surprised and Reeling from Damage
6 Must-Read Tips Professional Organizer Andrew Mellen Shared with ScanMyPhotos
6 Tips from Professional Organizers to Try this #GetOrganizedWeek
An 80th Birthday Surprise Becomes the Best Gift of All Time
Sibling Rivalry Complicates Inheritance: Why Digitizing Family Print Photos Must Be Outsourced
How Many Backups Should You Have? Ensure the Safety of Your Digital Photos