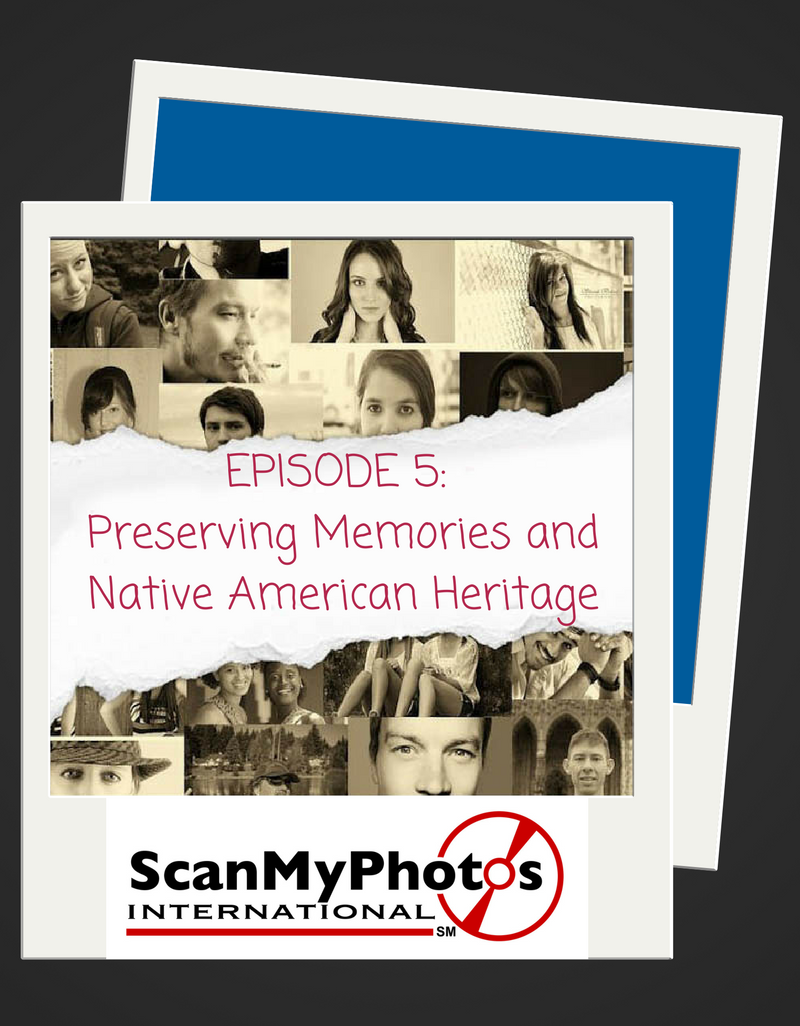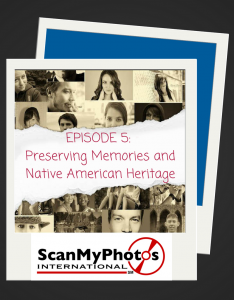 Welcome to this week's episode of Tales From the Pictures We Saved.
We've spent the past 26 years helping our customers preserve tens of millions of happy memories, milestones, achievements and events—all of which have incredible stories behind each and every photo.
And now we're eager to share these stories with you.
In this week's episode one ScanMyPhotos customer uses photo scanning to preserve both family memories and her Native American heritage.
Preview: Before weekenders casually explored the ocean-side vistas of Santa Barbara and well before the Pacific Coast Highway carved its way through the Pacific Ocean's shore, the Chumash Native Americans called the greater areas of Los Angeles, Ventura, San Luis Obispo, and Santa Barbara counties home.
Once a thriving population of between 15,000 and 18,500 natives, the number of Chumash today is in the 2,000-5,000 range. It's more likely you will hear of those who are of Chumash descent and even those numbers are beginning to dwindle. As such, preservation is key for the Chumash and their descendants. This is just one of the many reasons why it was so important for ScanMyPhotos customer Irene Stonecipher to scan her precious photos.
Contact us today and your tale could be featured on an upcoming episode!
This episode of Tales from the Pictures We Saved was produced and published by ScanMyPhotos with music by BenSound.com. Irene Stonecipher was voiced by voice over actor Suzanne Cheesman.
---
Tune into prior Tales From The Pictures We Saved
---
EPISODE 4: In this week's episode we explore a ScanMyPhotos customer whose book, The New Grandparents Guide to Technology, helps grandparents create stronger connections and relationships with their grandkids through technology.
---
EPISODE 3: In this week's episode one ScanMyPhotos customer assists a family on the creation of a very special gift.
---
EPISODE 2: In this week's episode ScanMyPhotos, as Melissa went through the photo scanning process, she found that a simple mistake lead to a beautiful and touching moment in her life.
---
EPISODE 1: In this week's episode, we explore a ScanMyPhotos customer whose passion for photography documented a once-in-a-lifetime experience with her family as they traveled to Africa as volunteers.
---
ScanMyPhotos top-ranking recent articles:
5 Must-Try Photo Services You've Never Heard Of
How to Take Photos in the Rain
6 Tips for Taking an Epic Instagram Boomerang Video
How 3D Printing is Bringing Photography to Whole New Depths
6 Tips to Preserve Old Photos for Future Generations to Enjoy
Why ScanMyPhotos Customers Will Benefit from Pinterest's Camera-Search Tech

ScanMyPhoto's Customer Helps Grandparents Connect with Grandkids via Technology
Beyond the Frame: 6 Crafty Photo Ideas to Take Your Pictures to the Next Level
Must-Read Photography Tips for Amazing Family Portraits
5 Tips for Taking Amazing Underwater Photos
How to Photograph Fireworks: 6 Tips from Experts