The ScanMyPhotos.com Journal:

---
Looking for a cool summer project for the long hot days?
If you're in need of a summer project that requires a cool, quiet, and air-conditioned atmosphere, then why not try delving into your genealogy? To get started, you'll need an internet connection and some pieces of the past to help you unlock clues.Some of the pieces of your family's past might be found in those boxes of photos stored away in your house (or the house of an older relative). As you rummage through these boxes, pay special attention to the negatives of photos that were never printed -these negatives could hold long-lost secrets. Lucky for you, we offer Negative Scanning that will help reveal those forgotten memories.
Photography Tip

How to Use Your
Scanned Photos

During the day, when the light is not at its best, augment with fill flash, and focus on your family members. Try to keep the photography low-key so it doesn't become the priority.
---
ScanMyPhotos.com Testimonial
"Of all the photo scanning providers, this company is the fastest and by far least expensive. I can detect no lack of quality compared with other services that I have used."
---
From the ScanMyPhotos.com Blog
4 Cloud Storage for Photos Services You Need to Check Out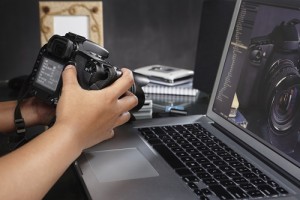 Here's a list of some of the best options of cloud storage for photos that will help de-clutter your digital collection.
---
QUESTIONS?

CONTACT US

ONLINE SPECIALS

Any questions, please

email us

or use our

live support help desk

. You are the center of our attention and we are eager to help complete your photo scanning project.

ScanMyPhotos.com

3 Corporate Park, Suite 160

Irvine, CA 92606

phone: 949.474.7654

web: ScanMyPhotos.com