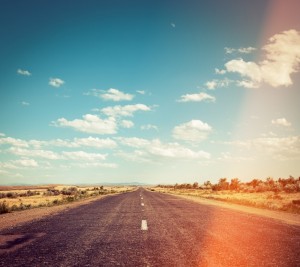 Whether you're a budding photographer or a full-blown pro, there's nothing better than drawing inspiration from the stunning photos of your fellow artists.
Fortunately for us, there are a ton of fabulous photographers on Instagram who are using the app to snap a picture and share with the world—no gallery admission required!
Some of the following photogs may not be professional shooters, but the photos they take are worth exploring. Check it out:
Caleb Ralston
@calebralston
Caleb goes on far-flung treks through the wilderness in search of photos that should all be your next screensaver.
Edgar Woo
@woosupreme
On the opposite end of the spectrum is Edgar, who is much more urban in his approach. His photos of cityscapes capture unique lines and contrasts, while his nightlife shots make you want to pack your bags and leave for Miami.
Janske
@janske
Janske's photos have an unusual effect—you'll want to fall into each one and surround yourself in the sense of peace they emit.
Jess
@miss_jess
We love the eye Jess has for all things patterned and textured. Her photos take something mundane—like a stairwell or cup of pencils—and turn it into a complex piece of art.
Parker Fitzgerald
@parkerfitzhenry
If you're looking for an interesting new twist on portraits, check out Parker's stellar point of view. He typically brings natural elements into the frame that serve to highlight the model.
David Guttenfelder
@dguttenfelder
There is something so wonderfully haunting about David's photos—they leave you wanting more and more. He easily captures the spirit of the scenery no matter where he is, whether it's the Iowa State Fair or an alley way in Seoul.
Ira Block
@irblockphoto
Epic action photos? Check. Never-before-seen landscapes? Check. Unique perspective? Check, check, and double check. We wouldn't expect anything less on the Instagram feed for this National Geographic photographer.
Cass Bird
@cassblackbird
Trying to find inspiration for your next photo shoot with the kids? Cass has you covered. Scroll through her photos and you'll find a ton of cute photo-shoot setups.
Jussi Ulkuniemi
@skwii
Whether you want to indulge in the perfection of a beautiful scene or appreciate the way Jussi balances his models with their background, these photos are sure to inspire and impress.
The list of photographers to follow on Instagram doesn't end here—there are a ton of talented artists out there waiting to be discovered. Jump right in and find the photos that speak to you and your style.