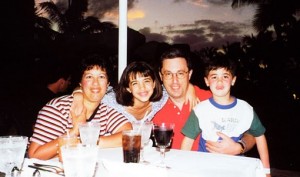 A few years ago, Ed Barbini discovered ScanMyPhotos while reading a news article. "My wife is a total shutterbug and has always been the photographer of our family. We have about 10 bazillion printed photos in binders, boxes, and envelopes around the house—I thought ScanMyPhotos would be a great opportunity."
When Ed and has wife needed to clean out a few rooms in their house, they decided having the photos digitized would be the perfect way to free up the space.
"If I tried to scan all these photos myself, I'd have no time to talk. As it is, we spent several nights going through the photos just to determine which ones we wanted scanned."
Since first discovering ScanMyPhotos, Ed has been a repeat customer sending in over 5,000 photos to be scanned. "The quality of the digital photos and the service was great—it's a terrific value."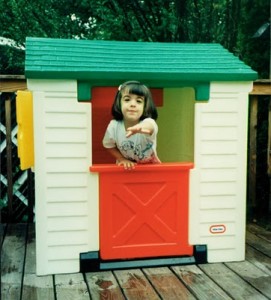 Now, Ed and his wife enjoy sharing the scanned photos with their close-knit family any chance they can get. They share the images on social media, but have also made re-prints of photos to give to older loved ones.
They even made special plans for one particular scanned photo.
"Years ago, we took a picture of our daughter playing in one of those Little Tikes playhouses and we made sure to save the photo for something special," Ed explained.
The big plans, he revealed, were to give this adorable photo as a gift to their daughter when she moved into her first apartment.
After sharing this story, it was clear to see what Ed values most in his family's photos: the stories that are behind each one. Ed loves showing the younger generations of his family the forgotten faces of relatives they never got the chance to meet.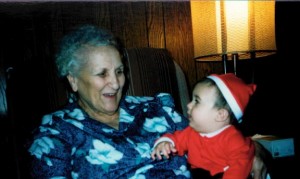 "Even the most impatient of kid will sit through a slideshow just to enjoy the stories—especially if they know their photo will be in it, too."
For Ed, and many other ScanMyPhotos customers, our printed photos represent so much more than a moment caught in time—they are a lifetime of stories we need to share with our family and loved ones.