May is #NationalPhotoMonth and throughout the month many photography associations, blogs, and sites will be offering deals, discounts, and even contests to discover the best photo.
Our question to you is: do you have the perfect picture ready to submit? If it happens to be a printed photo, you're in luck! We have our Pay Per Scan option ready and waiting just for you.
Featured Photo
This month we celebrate photographers and their dedication to document history in the making.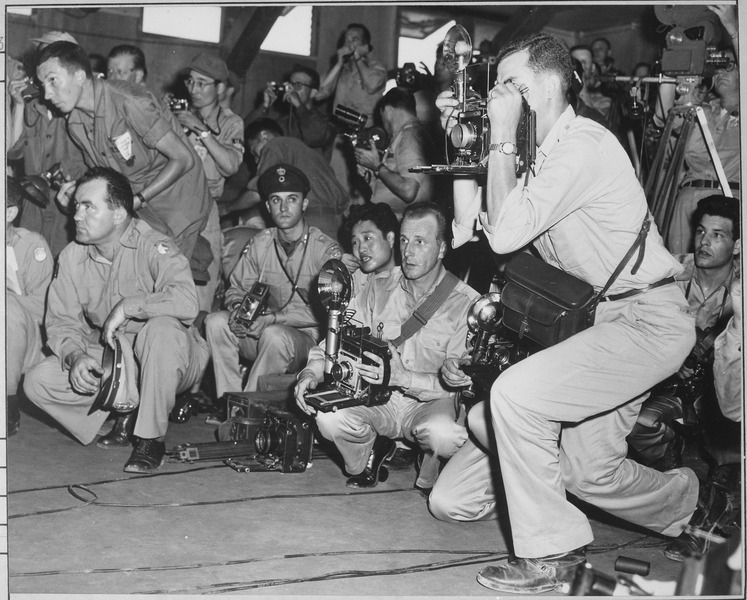 United Nations correspondents in action at the armistice building, Panmunjom, Korea. Circa 1953
Photography Tip
Bright sun is not always the enemy. Some scenes are made special by their textures—mountains, sand dunes, water. The sharply angled sun you get at sunrise and sunset will highlight those textures and deepen shadows, making those scenes really pop (rather than feel flat). Read more.
Artwork Idea
Have a beautiful photo that you'd like to see on a larger-than-life scale? By turning your image into custom wallpaper, you can decorate your home with memories and art. Learn more.
"Fabulous, seamless service. Boxed up the pictures and received them back in print and digitized form without a hitch. Great communication too. Thanks ScanMyPhotos!" Read more.