You press the button, we do the rest. – George Eastman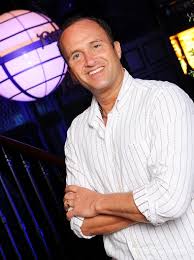 When Mitch Goldstone and his co-founder Carl Berman decided to get into the photo printing (and now scanning) business in 1990, Mitch adopted the motto of George Eastman (co-founder of Eastman Kodak). He wanted to make the process as easy as possible for the customer – and he and Carl have done just that.
In a recent interview on Blog Talk Radio with Janet M. Taylor, a Life Strategist who hosts Got Clutter? Get Organized! every week, Mitch shared his top photo scanning tips to make your life easier:
Scan your photos before it's too late
When Mitch was just 7, his dad passed away, and the only memory he had was a single picture of the two of them taken at Disney Land. He always remembered how important and valuable that irreplaceable memory was, so he decided to tackle the challenge of preserving snapshots before they're lost to time, natural disasters, or your kids who decide that the photos in this shoebox would make a great art project.
Get the whole family involved
Send a message out to your entire family – aunts, uncles, parents, grandparents, siblings, cousins – and make it a family project. Have everyone gather snapshots, slides, and all those nostalgic memories so you know you are preserving your entire family history at once.
Label photo bundles
Include index cards within each bundle of photos. Label the card with the event, year, and any other relevant information and bundle it with the photos. ScanMyPhotos will return it the same way you sent it to us, so you can keep your photos organized.
Order extra copies
Mitch highly recommends that people order flash drives and extra DVDs. Keep copies all over the place – at relatives' houses, in safe deposit boxes. Upload photos to the cloud, like Dropbox. If anything happens to the original copy in you house, you'll still have access to your scanned photos.
Record your family's history as told through photos
At your next family gathering, have a digital recorder ready to record everyone narrating who is in the photos – especially grandparents. You will hear some amazing stories and learn a lot about your family.
Only work with a company that has a privacy-first policy
Part of the reason we've grown so big is our privacy policy. We have a very large contingent of not just celebrities, but politicians and well-known people who have used us. We digitized all of Katy Perry's family's photos, which we would not normally talk about, but the story went public (it was even picked up by Forbes Magazine!). Katy's dad actually told Mitch that Katy said the DVD of family photos was one of the best gifts she'd ever gotten! No matter who you are, rest assured that you receive the same level of privacy as the most A-List celebrity.
Find the easiest way to preserve them
Photo scanning shouldn't have to be a long, painful ordeal. ScanMyPhotos decided to make it quick, easy, and affordable to scan and save photos, which is where their $170 Pre-Paid Photo Box came from. It takes a minute to order it online, all shipping is paid for, detailed packing instructions arrive with each box, and turnaround is fast.
You can listen to the full podcast here.