The super hot photo sharing trend enjoyed by millions of people each day all face the same problem, and it's big. Whether it's Instagram, Snapchat, Facebook, Twitter or even popular hash tag posts like #TBT (Throwback Thursday), here is the issue. Only recent pictures from mobile cameras are regularly shared.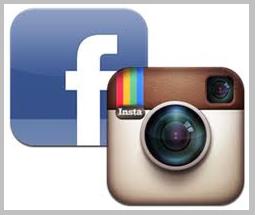 What does this mean? Think of the decades of wonderfully nostalgic photo snapshots that are still analog (snapshot pictures) that are tucked away in shoeboxes and are rarely revisited. The birthday party when you were a child, vacation pictures from the 1970's, or holiday family gatherings also need some TLC attention. There are billions of photos still awaiting to be posted to Instagram and other sites.
ScanMyPhotos.com recommends you gather all those pictures and have everything digitized, then post the favorites to share and preserve. Tip: use our $145 fill-the-box online service to scan about 1,800 pictures. This includes free S/H and nearly same day scanning. Details to instantly order photo scanning.
Read which famous pop star's dad said: this was the best Christmas gift the A-list celebrity received and more details on ScanMyPhotos.com in this Forbes review.