Want to improve your photography this year? Aside from playing around with the settings on your camera and taking lots and lots of photos, learning a thing or two from the pros is another great option.

I did some research to uncover the best how-to photography books. These are not coffee table books, mind you, but rather books filled with advice, stories, and experiences. Enjoy!

Capture the Magic: Train Your Eye, Improve Your Photographic Composition by Jack Dykinga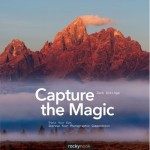 Many of us take photographs in an attempt to capture a feeling or moment. Capture the Magic will help you figure out what is actually important in the image so you can focus in on it. You'll learn about composition, focal points, and how to use what's available in any given situation.


Chasing the Light: Improving Your Photography with Available Light by Ibarionex Perello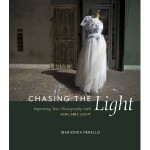 The way you use light can make or break a photograph. In Chasing the Light, you'll learn how to partner with – rather than fight with – natural light and how to control focus, exposure, white balance, and sharpness to create stunningly beautiful photographs.

The Digital Photography Book by Scott Kelby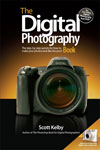 The Digital Photography Book is a bestseller for a reason: Scott teaches you how to take professional-quality photos using the same tricks top digital pros use. The book is filled with tips on which button to push and which setting to use and when to use it. Plus, there are nearly two hundred "tricks of the trade." I personally have used Scott's books for 10+ years.

Inspiration in Photography: Training Your Mind to Make Great Art a Habit by Brooke Shaden
Brooke is a fine art photographer, so for those of you with an artistic bent, this is a great book. Inspiration in Photography includes tips and tools for developing creative ideas and executing on them, plus a bunch of exercises to help you refine your eye in any given setting.

The Minimalist Photographer by Steve Johnson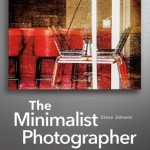 The Minimalist Photographer has a bit of a strip-eveything-down-to-its-essentials philosophical bent. Steve will teach you how to separate the non-essential from the essential in your images and approach to photography, including how to unclutter images and what gear you actually need.