Father's Day is about celebrating all the dad's in your life. Not with candy, but with something sentimental that they will forever cherish.
Every dad has generations of emotionally nostalgic photo snapshots that urgently need to be digitized for today's all-digital world — to preserve and share on social media sites like Facebook, Google Photos, and Instagram.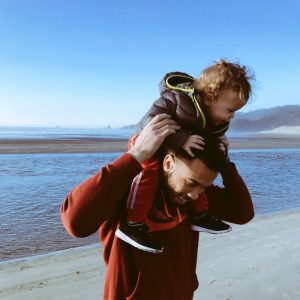 ScanMyPhotos.com solved the biggest gift challenge with an emotional Father's Day surprise; how to easily have her photos digitized?
Our free 3-way shipping starting at for the $145 prepaid fill-the-box scanning is easily ordered online and holds about 1,800 photos. We do all the work, they get all their photos backup digitally with many added features to select from.
Background: ScanMyPhotos.com, the Ecommerce photo digitization service has professionally scanned more than 600 million pictures and solved the growing problem in photography, how to use tech innovations to digitize the world's photos with lightening-fast speed and with crazy-low prices. Today, nearly all pictures shared on social media are shots from smartphones, but what about those generations of past photo snapshots cluttered in boxes and never seen?
Like a warm hug from dad, a photo is something exceptional and special. It's a moment caught in time. Unlike a hug, a photo won't vanish seconds later — but it could be lost forever if not properly cared for. Now easy to order online ScanMyPhotos.com Egift certificates helps digitally preserve those treasured memories to last a lifetime and more.