Reviews: What People Are Saying About ScanMyPhotos.com

Running and navigating a business is tough. But, the best way to identify how you are doing is to ask. At ScanMyPhotos, feedback is critical.
We want to hear the good and bad. A principal reason for our 28-years in business is to constantly seek out input and find out how we are helping people across the world digitize their pictures. Below is a sampling of real customers sharing their feedback. Thank you for all why replied and shared y

our comments. We listen, learn and constantly modernize our business based on your feedback. We are so fortunate to have you as part of the ScanMyPhoto's experience and family.
BONUS: Sign up here for instant discounts and news updates from ScanMyPhotos.com
Ralph C. on Nov 9, 2017 – I availed additional 600dpi scan, size other than 6×4 and signature confirmation when sending photos back. Fast turnaround time (9 business days). Photos uploaded on 5th business day upon date photos received. They email you once they received your photos. Very responsive and good customer service. Photos came back in excellent condition. I highly recommend this company!
Darlene on Nov 8, 2017 – Great and Fast!
Lori H. on Oct 30, 2017 – Fabulous job overall…followed my instructions PERFECTLY! I am definitely going to use this company again for future projects. BRAVO!
Bethany B. on Oct 17, 2017 – Great customer service-very happy
Jon S. on Oct 14, 2017 – Extremely great scanning! I had a pile of photos and they all came out looking so great! I couldn't be happier.
Marna S. on Oct 14, 2017 – I highly recommend this business if you have photos you want to keep. Excellent results – very professional. I truly highly recommend utilizing this business.
Linda W. on Oct 13, 2017 – They did a good job scanning my slides.
Mary Ann D. on Oct 13, 2017 – Quick, reliable and good quality.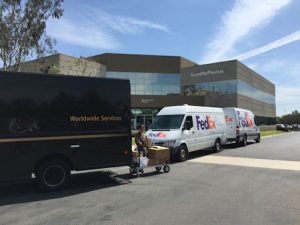 Robyne E. on Oct 13, 2017 – Photos came out great the service was a lot faster than I was getting all the photos organized.
Justin S. on Oct 13, 2017 – Quick turn around, great results. Very pleased.
Sarah K. on Oct 13, 2017 – Amazing! I am so pleased. The DVD came out beautiful and your service couldn't have been better. I was kept informed of progress and received my DVD and photos back really quickly!
Lou A. on Oct 11, 2017 – Very happy with the scanned photos! Great company to do business with! Thank you
Bob A. on Sep 22, 2017 – The photo scans came out pretty good. I will probably upgrade to 600 dpi next time to see the difference. Thanks, ScanMyPhotos for making it affordable.
Jan N. on Sep 6, 2017 – Professional and on time!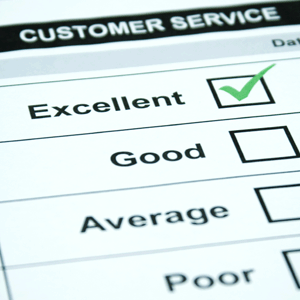 William F. on Aug 31, 2017 – My photos produced great scans that I easily loaded into software for editing. There was a problem with the paperwork enclosed with my shipment, and the customer service did a great job handling it and moving my order along. I'm pleased with the package I bought. The site will offer multiple upsells, but you can easily avoid them.
Sheila H. on Aug 23, 2017 – Awesome Job! Helped me tremendously
Jma on Aug 18, 2017 – Great service.
Patti P. on Aug 16, 2017 – I have used them twice now and the orders were done in a timely manner. The price was really fair considering it would take me very long time to this.
whoa! There are loads more….
---
Mercedes S. on Aug 14, 2017 – Very helpful in resolving concerns.
Corinne L. on Aug 13, 2017 – I had been focused on getting all 35 of my photo albums scanned after the Cedar Fire in 2003. Never again did I want to have to make a split-second decision on what to take and what to leave behind. SMP was spectacular every step is of the way from mailing instructions to follow up and delivery. I've now digitized over 10,000 photos and recommend them every chance I get. A+ customer service!
Pat S. on Aug 7, 2017 – Very satisfied with this company. They have excellent customer service. I am emailed when they receive my order and when it is finished. The finished product is exactly what I paid for. Would highly recommend them.
Julie W. on Aug 1, 2017 – Quick service and as promised. I appreciate that. The pictures were scanned beautifully; they look amazing! Thanks! Will use service again! This service worked great and exactly as advertised. Put your pics in bundles, ship them in, and get your pics and a DVD back in about two weeks. Easy!!
Gabriel p. on Jul 29, 2017 – Received my pictures and they looked great! Happy with the quality of the pictures.
Krista H. on Jul 27, 2017 – Everything went exactly as described. They kept me updated along the way as to where my photos were and in what stage of the process. And I received my photos back in perfect condition. I LOVED the service and even more, the cost.
Kathryn S. on Jul 26, 2017 – Quick service and good results
M. S. on Jul 25, 2017 – Everything you need to know is on the web site but, if you still have questions (like I did) just call Scan My Photo. I received my pics along with DVD and memory stick in very little time. Everything looks as good as the originals.
Karen on Jul 25, 2017 – Everything great.
Trish S. on Jul 24, 2017 – Great service and quality results!
Lynda S. on Jul 18, 2017 – Excellent work – very professional.
Laurie G. on Jun 26, 2017 – Great price, super fast service really satisfied.
Bruce C. on Jun 21, 2017 – Service was excellent!
Stephen R. on Jun 17, 2017 – Excellent service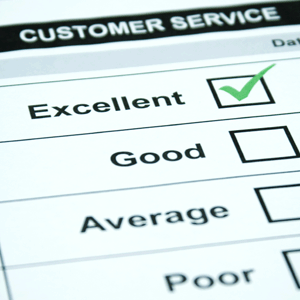 Marietta L. on Jun 17, 2017 – I've now used ScanMyPhotos five times. Using the enhanced options to each order does have additional costs. I am very satisfied with the results. I intend to buy again from ScanMyPhotos. After sending in a total of 5000 photos, I have more and send. These photos will allow me to share my family history with my children.
Pat on Jun 14, 2017 – Good instructions, easy to follow, good pricing.
Cathy P. on Jun 10, 2017 – They were fast and efficient!
Marna S. on May 15, 2017 – I have used other scanning companies but this one is absolutely the best. Great customer service and great results. I highly recommend.
---
Lisa E. on May 15, 2017 – The process was very easy to follow. They did a wonderful job scanning my photo's and the original pictures were returned promptly. Great experience.
Anne M. on May 3, 2017 – Allowed us to share photos with multiple family members.
Rose L. on Apr 29, 2017 – Incredible deal and service! I did extensive research on multiple vendors and this is the best out there for the prints service!
Jessalyn D. on Apr 15, 2017 – Quick turn around, exactly as delivered, no surprises. Very clear pricing.
Jim T. on Apr 14, 2017 – Quick turnaround, excellent job. Thanks.
Lisa Prompt, professional customer service is so appreciated (and rarely found elsewhere). ScanMyPhotos.com over delivers every time and provides me with great quality DVDs of all my favorite family photos. I highly recommend and trust this company.
Carolyn M.on Apr 6, 2017, GREAT to work with. Saved me boxes and boxes of old photos. With this price and the photo book option, I did not need to labor over which to retain and which to toss. The pictures are great memories!
Michelle R.on Apr 4, Very quick turn around time.
Robin U.on Apr 4, 2017, Simply easy, fast return, great quality!
M. S.on Apr 4, 2017, The merchant is helpful and gave me all the info. I needed. The results are good. Also, the Thumb Drive has a large key shape with a big cover case. My other Thumb Drives are small with equally small covers and all can hang on the same chain. The ideal is in an emergency I grab the chain and get out.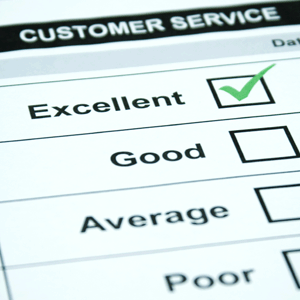 Lorraine E.on Mar 26, 2017, Order was processed quickly and customer service reps were very helpful with questions.


Melanie H.on Mar 22, 2017, The turnaround time was quick, DVD and flash drive is great. The flash drive looks like a key, very cool. Will use them again in future.
Susan H.on Mar 21, 2017, Great customer service – definitely want to continue to use!
Rosemary B.on Mar 21, 2017, Very good customer service.
---
Linda B.on Mar 21, 2017, We have thousands of photos. This process keeps them safe and in a manageable form.


Claudia S.on Mar 20, 2017, This company is GREAT!!! It's a scary experience to send off precious photos but the communication from this company is absolutely stellar throughout the entire process! They did a great job and very fast! I will use them again!!


Ashley H.on Mar 12, 2017, I sent my photos in. they were super prompt. sent me emails on updates and got all my pictures back with a disc.


Micki C.on Mar 8, 2017, I got my photos back fairly quickly and the quality was great. The price is a great price. Cost is why I never did this before.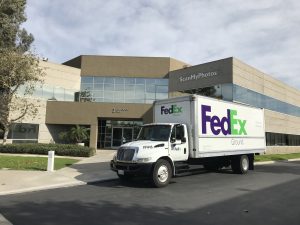 Marietta L.on Mar 3, 2017, My pictures were returned to me along with thumb drive and a DVD. I had them separated by date. They did exactly as I requested.


Linda S.on Feb 25, 2017, Great company Great job


Carolyn M.on Feb 24, 2017, Love the results! Both OLD black and white and photos from 1980-90 were included So glad I paid the additional for the photo index book! 1000 photos is still a lot to search through so using thumb drive and index book was wonderful!


Terry L.on Feb 12, 2017, The directions were very clear once I printed them out. Love all of my pics being in one place. A really cool thing that I did not know is that for additional charges I could have done all sizes (not just 4×6, and have had them all turned the same direction. Oh well, next time.


Robert R.on Feb 12, 2017, They did a great job scanning my photos.


Steve W.on Feb 10, 2017, Images to 8GB Flash Drive Share to Superb service, – excellent care of our photos and a great product! Highly recommend!


Betty C.on Feb 10, 2017, Great job! Prompt service – great results!


Micki C.on Feb 5, 2017, I waited until I got my first batches back to give a review because I wanted to see the quality. I paid extra for 600dpi and the pictures are awesome. The process took about 2 weeks and I thought very timely.


Betty D.on Feb 3, 2017, Handles my pictures like precious crystal. Keeps me abreast of status. Ships back free and results are excellent.


Lisa B.on Feb 3, 2017, Great value. Great pricing. Great quality. Highly recommend them!
Noelle S.on Feb 1, 2017, It took a little longer than I expected but I am happy with the results. It feels good to have some very old and fading pictures preserved.


Cathyon Jan 27, 2017, This service is incredible if you have a lot of old photos you would like added to your digital files.
Barbara S.on Jan 18, 2017, Great service and product, delivered much quicker than expected. Thank you!


Autumm B.on Jan 12, 2017, Everything about this was great. And they have excellent customer service!


Maja L.on Jan 11, 2017, The customer service is excellent.


Barbara S.on Jan 11, 2017, Although I have not yet received the results I can say that Scan rep has been more than patient and kind with my lack of paperwork due to an errant printer. If such care was taken then, I am confident that my photos will be perfect.


Pauline F.on Jan 9, 2017, Couldn't download order form but they sent it to me quickly when I sent my photos in. Everything was well explained and simple. Received the DVD back quite quickly


Margaret A.on Jan 9, 2017, Great experience. Easy to use and will use them again.


Elizabeth P.on Jan 3, 2017, They have always done a great job for me.


Phil I.on Dec 29, 2016, This turned out to be an excellent way of dealing with the priceless photographs my mother left behind when she passed. It's important to follow the preparation guidelines to avoid any disappointments. Very impressed with the outcome!


Stephanie L.on Dec 29, 2016, Fast turn around and good quality.


Debra S.on Dec 26, 2016, Excellent quality, quick turnaround, well worth paying extra to have them rotated right side up.


Michael R.on Dec 23, 2016, Pictures can back on a dvd that was readable. All pictures were returned. Turnaround time was exactly what they stated. Great deal.


Karen C.on Dec 18, 2016, I can tell you that I was really worried about sending my one and only pictures to some address or place I didn't know. Guess what! They came back and were done perfectly. I would recommend this to anyone. Thanks, KC


Lisa Y.on Dec 17, 2016, I trust this company with my treasured photos (3000 so far!). I have sent several orders and all have been perfect! I got my sister on the scan my photos bandwagon and she is now using them even with our heritage photos.


Michelle on Dec 13, 2016, Thoroughly impressed with their communication of my precious photos- from when they received them to scanning to returning them. They also did a fantastic job packing them back up and the CD was well done. I might suggest 600 dpi vs 300 dpi if you want them enlarged when you view them. A little grainy enlarged but smaller seemed fine to the naked eye. Have not tried to utilize calendars or anything yet. Thanks for taking care of my irreplaceable photos!


Shannon A.on Dec 10, 2016, I forgot to send my order form with my pictures. They were very helpful in clearing it up and getting my order processed. The customer service is fantastic.


Nancy K.on Dec 7, 2016, My DVD came out great!! It took about 10 days altogether. Well worth the money!


Clark C.on Dec 3, 2016, Telephone interactions were well beyond expectations. All representatives were intelligent, professional, literate, and kind. Although it's too early to have received the returned product (and our photos back), as of today, from all experiences before sending our photos off to them, I have no hesitation in highly recommending anyone to do business with ScanMyPhotos.com. Very impressive.


Stephanie L.on Dec 3, 2016, Fast service, Scanned photos look good.


Elizabeth P.on Dec 2, 2016, Love them and their work


Doug L.on Dec 1, 2016, Scans look great. Price was great also.
Dayle M.on Nov 22, 2016, I like the many choices for different picture groups. Good service


Pam K.on Nov 20, 2016, The service was very fast and the scanned photos are very nice. However, I packaged my photos in groups all rubber banded together thinking they would scan them sequentially and they are all over the place. should have paid extra for the scanning that keeps photos in order. My fault, I guess.


May Y.on Nov 19, 2016, Great service and great quality. Thanks a lot!!!


Tish A.on Nov 15, 2016, Easy to work with. Quick turnaround.


Diana C.on Nov 10, 2016, Awesome service and fantastic results!! Well worth the price and much cheaper here than any alternative.


Jackie O.on Nov 8, 2016, Excellent service, great results, great communication with their customers.


Robert R.on Nov 3, 2016, Faster turnaround than expected! Scans came out great!


Laurie D.on Nov 1, 2016, It was such fun to watch the pictures in a slideshow and know I've captured a good sampling of my children's lives thru pics. It was great the vendor sent several emails letting me know they received my precious pictures, were processing them and then sending them home. Package rec'd was well packed.


Maryann G.on Oct 31, 2016, They keep you informed along the way to put your mind at ease about your precious photos, thanks!


Teresa A.on Oct 24, 2016, They are very good at keeping me informed as to where my priceless photos are in the process. That is very important to me.


Ian F.on Oct 16, 2016, I have now sent my 5th scanning package to ScanMyPhotos. Every set has been scanned perfectly. The turn around time is shorter than promised. They also have helpful support as I found out when I inaccurately filled out the form. I found the old photo prints were useless as I couldn't find one when I wanted it, the scanned versions save that problem making finding pictures a breeze! I highly recommend ScanMyPhotos, you can pay a lot more for this service, but you get more for your money. Note that I have the high-resolution scan option added, 600 dpi scans come out great. I'm amazed I had collected 5000 photos.


Marilou L.on Oct 10, 2016, They always let you know when your photos arrive, when they are working on them, and when the CD is on its way to you. It really gives you faith in them.


Terez H.on Oct 4, 2016, I received my photos and disc in a timely fashion. I recommend this service to anyone who wants a myriad of photos digitized quickly and easily.