August is our last month to live summer to its fullest potential! So, in the spirit of sharpening our photography skills and taking some time to have fun every day, we've decided to create a month-long photo challenge.
The rules are simple: for the month of August, use our daily prompts (listed below) to share one photo per day on Twitter or Instagram. Just be sure to caption the post with that day's prompt, and use the hashtag #SMPphotochallenge so we can all see what we're sharing.
Depending on the prompt, you may decide to share a scanned photo from your collection, or take a new photo that day. To make August even more memorable, challenge your friends and family to join in – it's a great way to stay connected and practice photography.
The August Photo Challenge Daily Prompts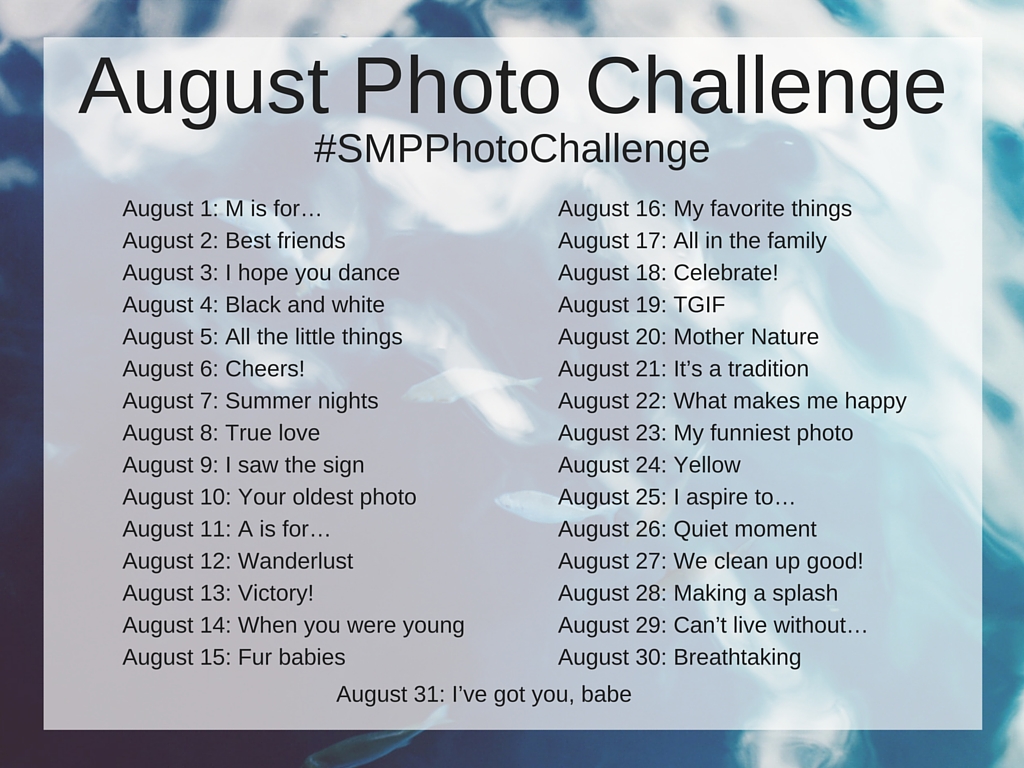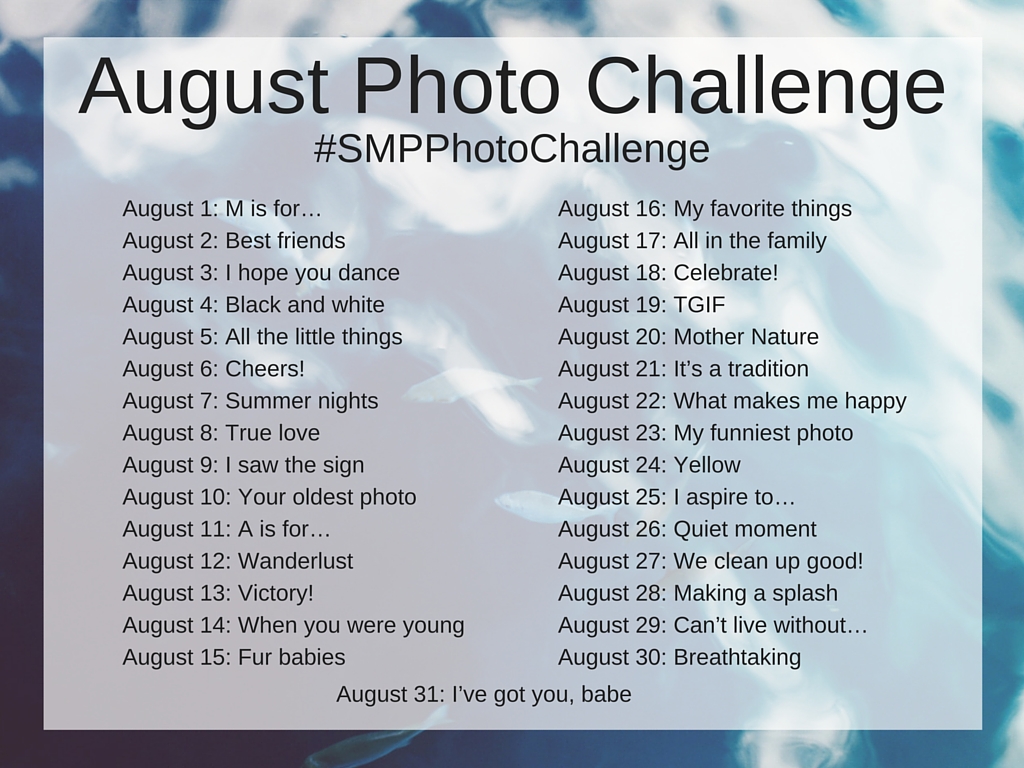 Share one photo per day on Twitter or Instagram
August 1: M is for…
August 2: Best friends
August 3: I hope you dance
August 4: Black and white
August 5: All the little things
August 6: Cheers!
August 7: Summer nights
August 8: True love
August 9: I saw the sign
August 10: Your oldest photo
August 11: A is for…
August 12: Wanderlust
August 13: Victory!
August 14: When you were young
August 15: Fur babies
August 16: My favorite things
August 17: All in the family
August 18: Celebrate!
August 19: TGIF
August 20: Mother Nature
August 21: It's a tradition
August 22: What makes me happy
August 23: My funniest photo
August 24: Yellow
August 25: I aspire to…
August 26: Quiet moment
August 27: We clean up good!
August 28: Making a splash
August 29: Can't live without…
August 30: Breathtaking
August 31: I've got you, babe
Don't forget to use #SMPphotochallenge to track your posts – at the end of the month ScanMyPhotos will share some of our favorite posts here on our blog!
And remember, sharing old photos on social media is a lot easier if you have digital backups on hand – if you haven't already, this is a great time to get your analog photo collection digitized for optimum sharing and safekeeping!
---