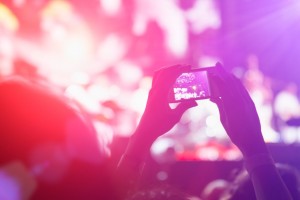 Memorial Day weekend is coming our way, and with it brings the start of concert season!
If you're attending a concert in the coming weeks, you'll want to capture every moment of this once-in-a-lifetime experience.
To help you take some memorable shots, we pulled together some of our best tips on how to take great concert photos.
Get your camera settings right
Depending on the lighting, you'll need to adjust the camera's settings accordingly. For example, If it's an indoor or night concert, you'll want to set your ISO high, whereas a bright, outdoor performance will require a much lower ISO.